Southsea Coastal Scheme officers have just announced that Boskalis Westminster and Ovenden team succesfuly completed placement of rock this week, as well as installing more tide pools.
"A big round of applause to our Boskalis and Ovenden team as they come to the end of the placement of the anorthosite rock this week, including the installation of more tide pools," the officials said.
They also added that the hydro demolition of the capping beam on the Long Curtain Moat Wall has made excellent progress this week.
The team is using the Siltbuster to ensure that silt, concrete particles and other debris from the high pressured water jet action is removed from the water before it returns to the sea.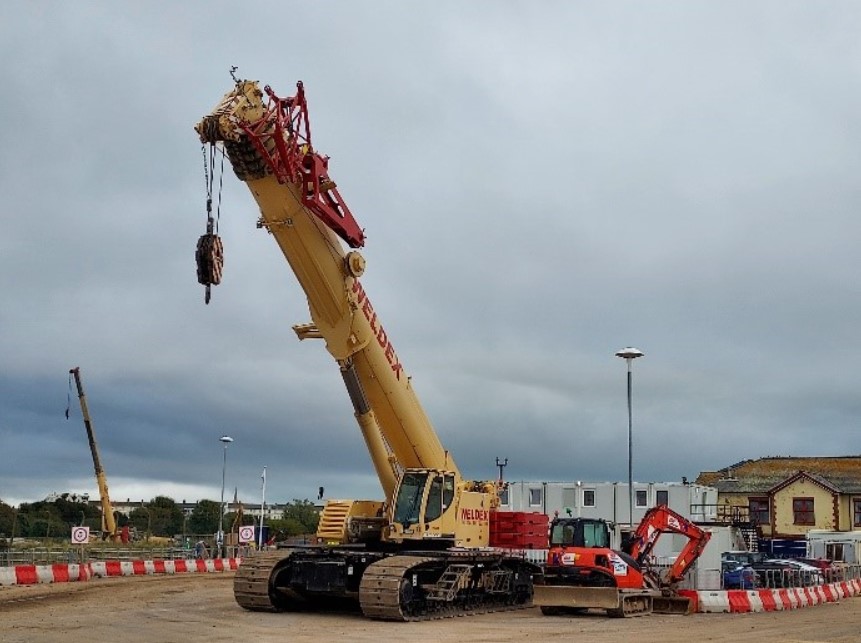 Also worth mentioning is that a 220 tonne crane was delivered to site this week. The crane is ready for placing the granite apron revetment (sloped wall) between the rear pile lines next week.
The Southsea Coastal Scheme – being delivered as a joint venture by VolkerStevin and Boskalis Westminster (VSBW) – is the UK's largest local authority-led coastal defences project, worth more than £100m.
Once fully complete, the new defences will stretch for 4.5 km, from Old Portsmouth to Eastney, and will help to reduce the risk of flooding to more than 10,000 homes and 700 businesses.
Photo: Southsea Coastal Scheme