Herbosch-Kiere NV, through its British subsidiary Herbosch-Kiere Ltd, recently won a contract for the renewal of Thunderer Jetty which is situated on the Thames in Dagenham (near London).
The jetty, originally built in the early 1900s, is owned by the international organisation Stolthaven Terminals, which is making significant investments in modernization of the jetty and the terminal.
Smaller refurbishments were previously undertaken to adapt the jetty to the changing needs of shipping, but this time a thorough and complete renewal has been chosen. New mooring structures, scaffolding platforms and access bridges are being built, along with the installation of new pipe-racks, piping and electromechanical equipment.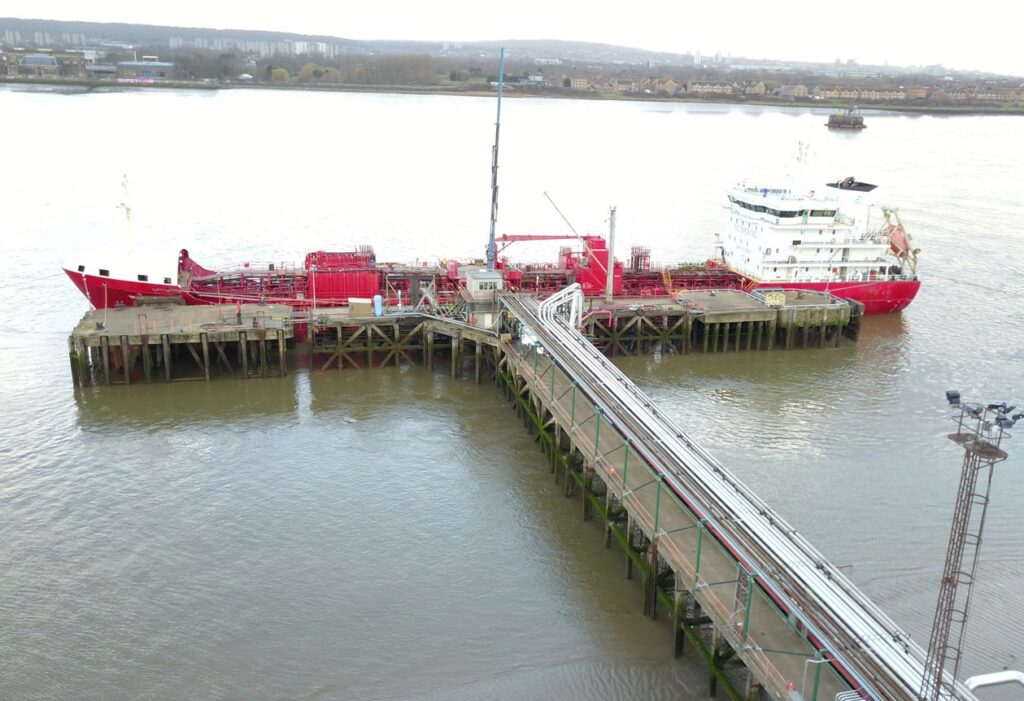 The works have to be carried out in various complex phases as the terminal must remain operational throughout the project. To bring the project to a successful conclusion, Herbosch-Kiere will call on its own extensive fleet of vessels and equipment and the expertise of its staff.
The Thunderer Jetty project will start in January 2022 and will take over a year and a half to complete.