Remu Oy, a Finnish manufacturer of screening buckets, combi screening plants and Big Float amphibious excavators, has just reported a fantastic start of the new year.
Recently, they had a chance to assist RDS France with homologation testing of their new Big Float E15 with Hitachi ZX135 12m long reach excavator.
Tests were performed for stability of excavator on open water at its maximum lifting capacity, manoeuvrability and speed.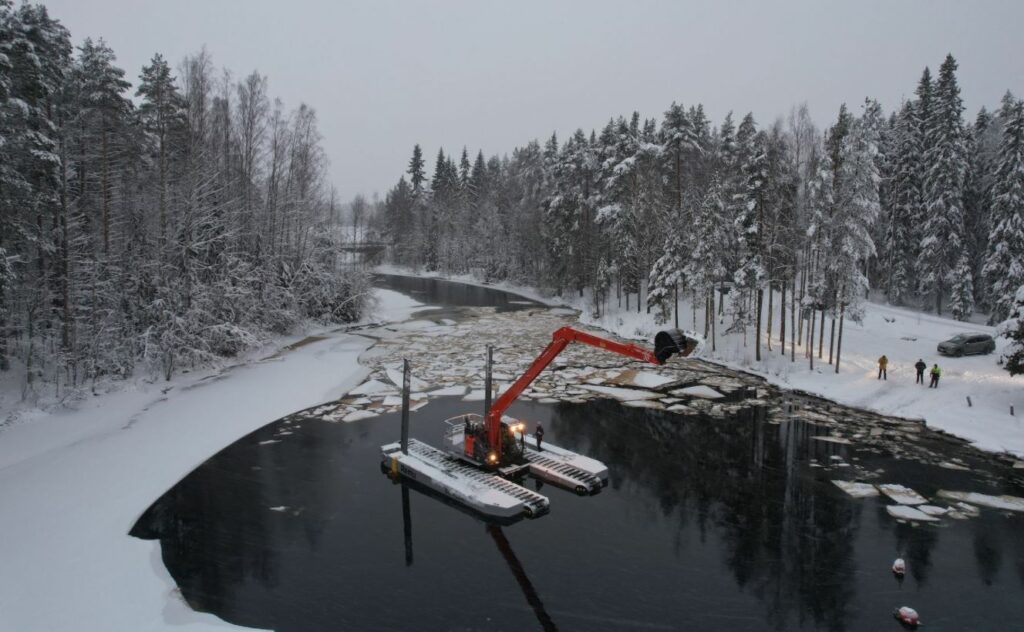 "Big Float is an innovative and unique tracked pontoon undercarriage that transforms your excavator into an amphibious machine," the company said. "With a Remu pontoon undercarriage, your excavator will have access to the most challenging environments."
On soft ground or in shallow water areas, floating excavators on pontoon undercarriage are often the most effective machines. Big Floats can also be driven on solid land and with additional equipment they can safely operate on open water.