The U.S. Army Corps of Engineers recently released its 2022 Workplan for the Infrastructure Investment and Jobs Act (IIJA) under which the Port of Houston will receive $142.5 million for dredging works.
According to the Port, this funding is specifically designated to complete Segment 3 of the Houston Ship Channel Expansion – Project 11, which will focus on the Barbours Cut Container Terminal section of the Houston Ship Channel.
Being the only port in Texas to receive construction funding in the IIJA, this represents a milestone win for the Houston Ship Channel and will enable the Port and the USACE to keep the $1 billion Project 11 moving forward.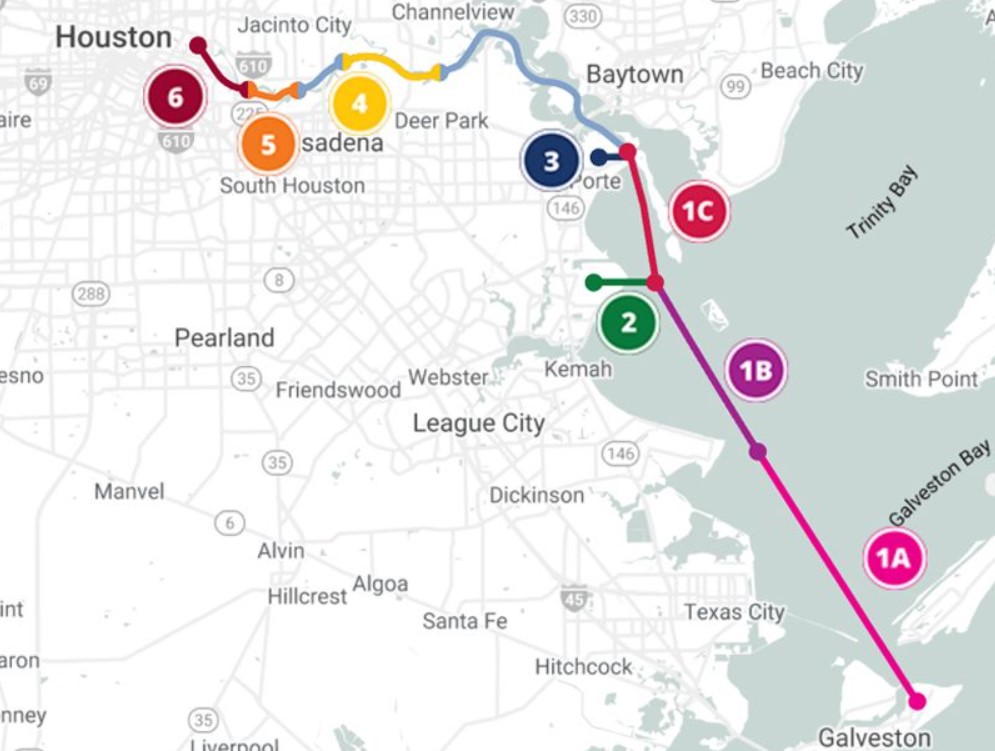 "This federal funding is essential to keep Project 11 on track and bring to fruition a safer, faster, and cleaner ship channel for all users," said Port Houston Executive Director Roger Guenter. "This investment and continued partnership with the USACE will enable our ship channel to keep leading the way in supply chain efficiencies and meet the demands of new markets and supply chains. Thank you to all those involved in bringing these funds back to Houston."
Completion of Segment 3 will facilitate handling of larger container vessels at this terminal, a critical step to increasing the efficiency of the nation's logistics infrastructure.
US total container volumes surged 8% in 2021 while Port Houston container volumes grew 15% year over year. Segment 3 also connects to the Enterprise Morgan's Point Terminal, a logistics hub that supports the U.S. oil and gas exploration and chemical sectors.
At the end of December, Port Houston was also awarded a federal grant of $18,267,600 by the Maritime Administration of the Department of Transportation (MARAD) to develop and expand the Port's Bayport Container Terminal as well.
This grant will help create an additional 39 acres of the container yard, building upon the increased capacity of the expanded ship channel to accommodate deeper draft vessels carrying more cargo containers.