Van Oord's newest trailing suction hopper dredger (TSHD) Vox Amalia is currently working on the Fehmarn Belt project.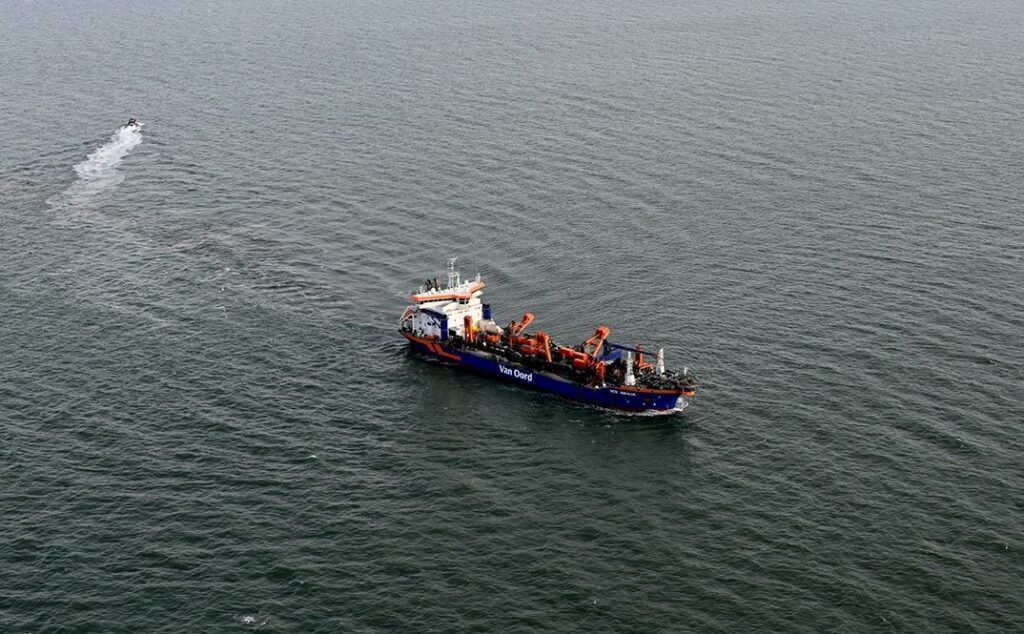 It is constructing what will become the world's longest immersed road and rail tunnel, running between Denmark and Germany.
The project involves dredging an 18-kilometre-long tunnel trench and building 500 metres of quay wall, all of which using 2.7 million tonnes of rock.
The Fehmarn Belt Fixed Link project consists of four contracts: the north tunnel, the south tunnel, tunnel dredging and reclamation, and the tunnel portals and ramps.
Fehmarn Belt Contractors (FBC), a joint venture between Van Oord and Boskalis, is in charge of the tunnel dredging & reclamation contract, awarded in 2016.
Since then, the joint venture has been working on design optimisation and making the necessary preparations.