Van Oord has placed a new order with Demcon unmanned systems – this time for a larger unmanned, autonomous offshore platform.
The vessel is suitable for challenging offshore conditions and weeklong survey operations at sea.
"The use of these electric unmanned vessels enables Van Oord to make their operations more sustainable, work more safely and optimally deploy its employees," said Demcon.
The new vessel can be used in support of dredging operations, installing offshore windfarms and constructing maritime infrastructure.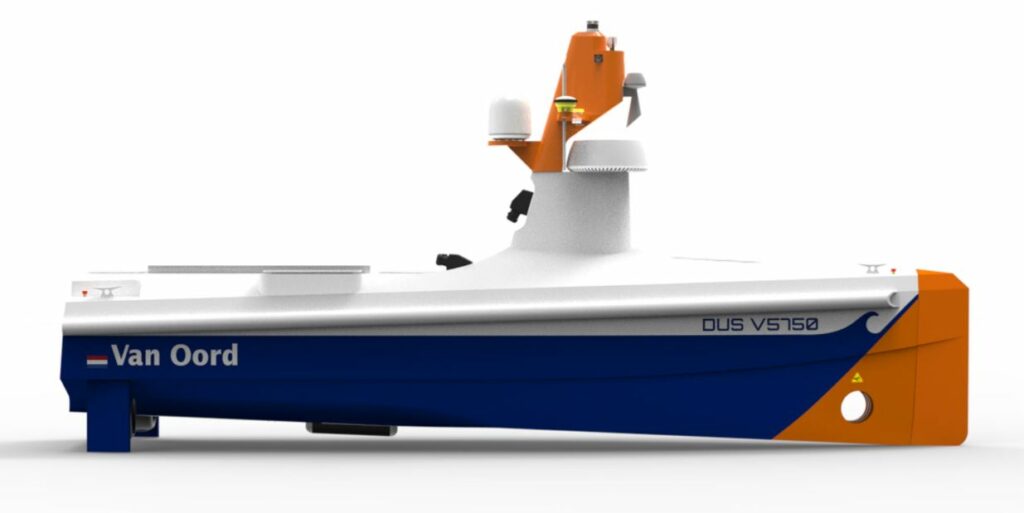 "The autonomous offshore inspection platform is with 6 meters in size a magnitude larger than the DUS V2500 model, must be able to sail at sea for several weeks and will incorporate new autonomous applications for unmanned offshore operations," said Fedor Ester, managing director of Demcon unmanned systems.
"It contains our standardized and modular autonomous navigation system. We design and scale the hull, power and propulsion around this system based on client-specific performance criteria. Moreover, we will be adding new functionalities to better suit operational requirements."
The vessel will be delivered to Van Oord within one year.