During the construction of the new quay walls in the Amaliahaven, Van Oord is paying special attention to reducing emissions. This is in line with the Rotterdam Port Authority's ambitions.
The use of equipment running on 𝗛𝘆𝗱𝗿𝗼𝘁𝗿𝗲𝗮𝘁𝗲𝗱 𝗩𝗲𝗴𝗲𝘁𝗮𝗯𝗹𝗲 𝗢𝗶𝗹 (𝗛𝗩𝗢) and 𝗲𝗹𝗲𝗰𝘁𝗿𝗶𝗰 𝗰𝗼𝗻𝘀𝘁𝗿𝘂𝗰𝘁𝗶𝗼𝗻 𝗲𝗾𝘂𝗶𝗽𝗺𝗲𝗻𝘁 greatly reduces harmful emissions during work.
HVO fuel has a carbon reduction of 89% compared with diesel and has lower emissions of particulates, nitrogen and sulphur, said Van Oord.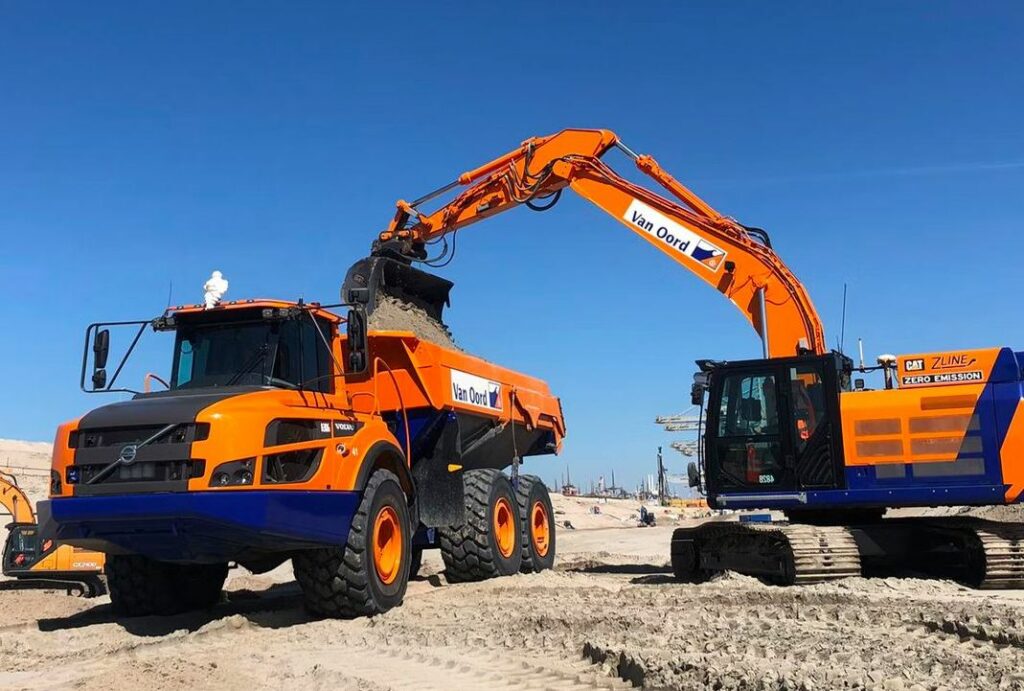 "By deploying equipment powered by HVO as well as electric construction equipment, such as Van Oord's fully electric hydraulic excavator, we are working in line with the Port Authority's ambitions to significantly reduce harmful emissions," said the company.
Project in brief
The new building work will be on either side of the harbour, which is approximately 2.5 kilometres long.
In total, this includes 1,825 metres of deep-sea quay, 160 metres of inland shipping quay and 360 metres of earth-retaining walls.
Barring 725 metres, this means that the entire harbour basin will be enclosed.
The project also includes the construction of a 160-metre waiting area for general use by inland shipping vessels.
The completion of the first 500 metres of quay wall will take place in late 2022. Also, the final part of the project will be complete no more than eighteen months later.