Massive Houston Ship Channel dredging project kicks off
The Port of Houston yesterday (Wednesday, June 1) kicked off long-awaited billion dollar dredging scheme, the Houston Ship Channel Widening and Improvement Project 11.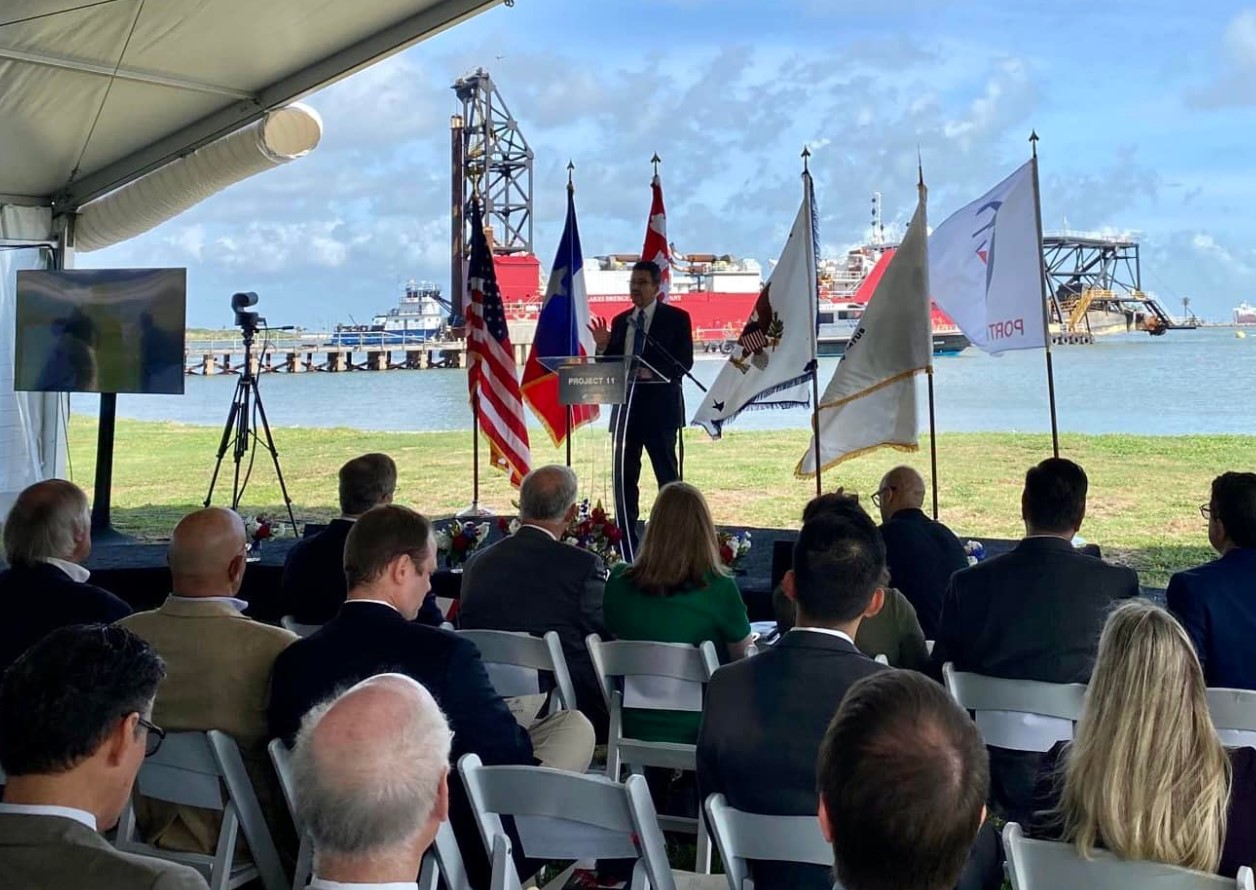 The amazing Houston Ship Channel Expansion dredging kick off ceremony began at 8:30am in Galveston, Texas, with the welcoming speech by Roger Guenther, Port Houston Executive Director.
Hundreds of guests, including local authorities and government officials, witnessed the start of this massive dredging project as the Great Lakes Dredge CAROLINA commenced phase one of this multi-phase channel expansion and deepening program.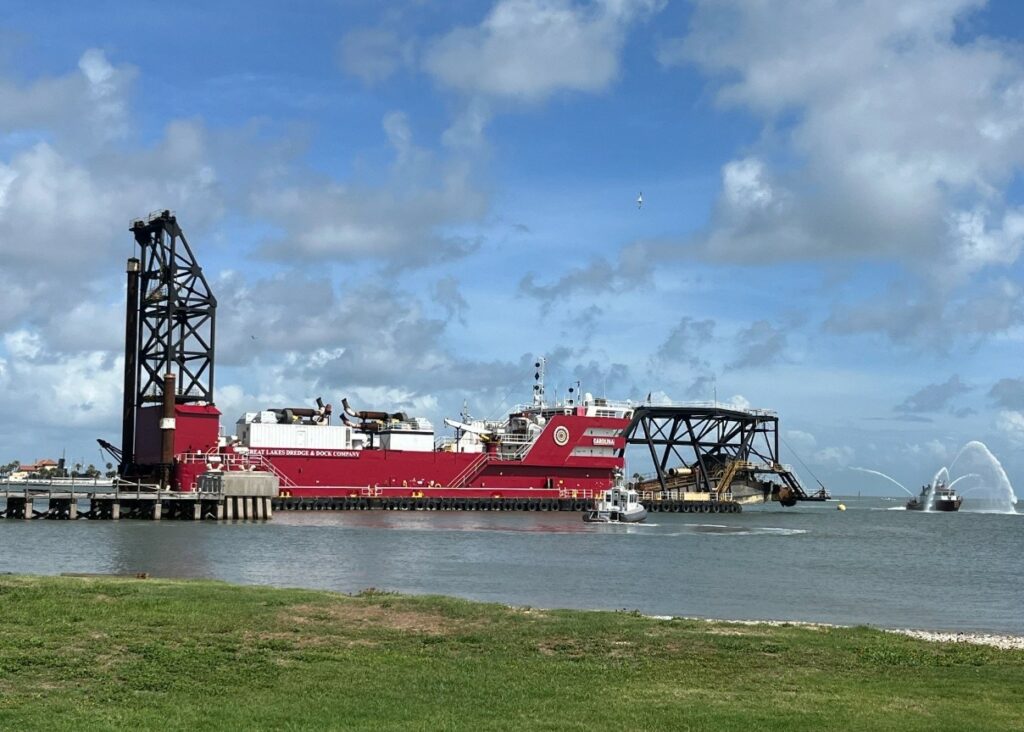 The phase one entails dredging the 11½-mile portion of the channel in order to widening most of the Galveston Bay reach from 530 to 700 feet. In addition to widening the channel, GLDD will also pump 1.6 million cubic yards of dredged material to beneficially construct a new island for bird habitat and oyster mitigation.
Project 11 is an ambitious plan to dredge the 52- mile Houston Ship Channel which winds from the Gulf of Mexico through shallow Galveston Bay and up through the port.
When complete in 2025, the Houston Ship Channel expansion – Project 11 – will widen the channel by 170 feet along its Galveston Bay reach, from 530 feet to 700 feet. It will also deepen some upstream segments to 46.5 feet, make other safety and efficiency improvements, and craft new environmental features.