Rijkswaterstaat delegation visits USACE Galveston
The USACE Galveston District and non-federal partners Texas General Land Office, together with Gulf Coast Protection District hosted some very special visitors last week.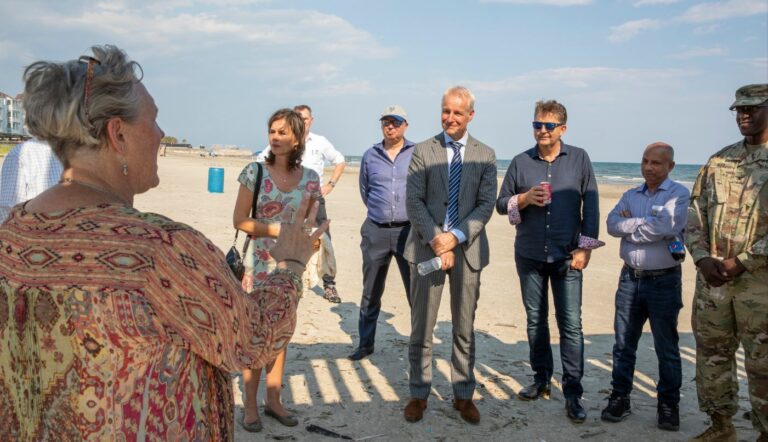 The USACE Southwestern Division Commander, Col. Kenneth Reed, and Galveston District Commander, Col. Rhett Blackmon, gave a short introduction and briefing on USACE and the Coastal Texas program to the Netherlands Director General for Water and Soil, Jaap Slootmaker, and members of the Rijkswaterstaat, the Netherlands directorate for Public Works and Water Management.
The Netherlands contingency were also given a driving tour around Galveston to see critical infrastructure the Coastal Texas program is designed to protect from storm surge.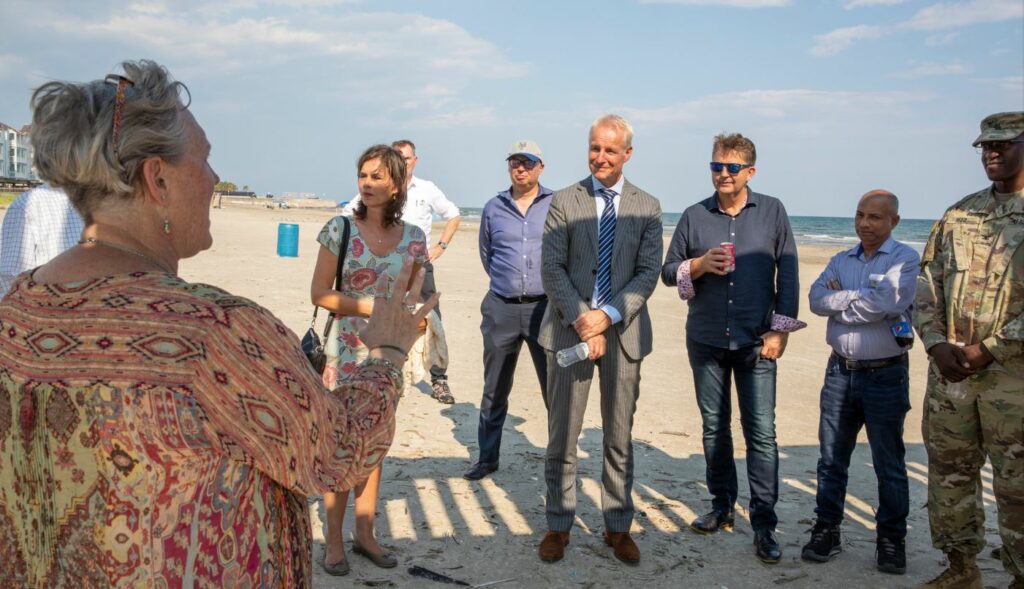 The Coastal Texas Study is a 6 year, $20.7M comprehensive study led by the U.S. Army Corps of Engineers (USACE) in partnership with its non-federal cost-share sponsor, the Texas General Land Office.
The purpose of the study to identify feasible projects that reduce risks to public health and the economy, restore critical ecosystems, and advance coastal resiliency.
The outcome of the engineering, economic and environmental examinations will result in a final recommended plan that consists of coastal storm risk management and ecosystem restoration features.