Making Elbe future proof by Van Oord and DEME
With vessels and carriers ever increasing in size deeper and wider access channels are needed.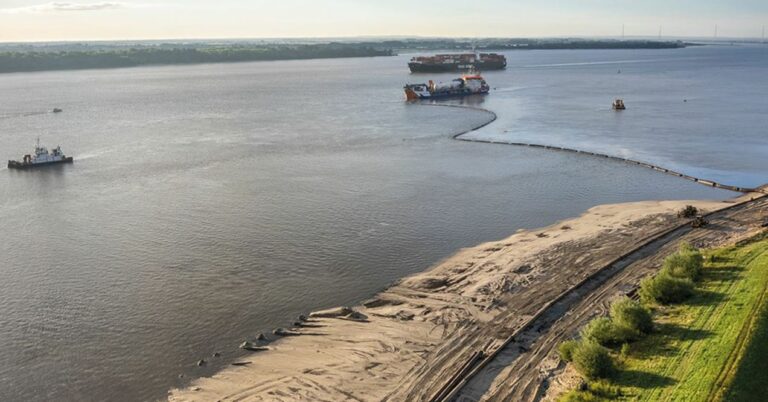 In Germany, Van Oord maintains the navigable depths on the River Elbe that provides access to the countries largest harbour in Hamburg.
"Our diverse fleet of dredging equipment is capable to make waterways 𝗳𝘂𝘁𝘂𝗿𝗲 𝗽𝗿𝗼𝗼𝗳 and 𝗲𝗻𝘀𝘂𝗿𝗲 𝘁𝗵𝗲𝘆 𝗮𝗿𝗲 𝗺𝗮𝗶𝗻𝘁𝗮𝗶𝗻𝗲𝗱," said Van Oord.
In this picture is one of their trailing suction hopper dredgers (TSHDs) pumping the dredged material of the river ashore through a pipeline.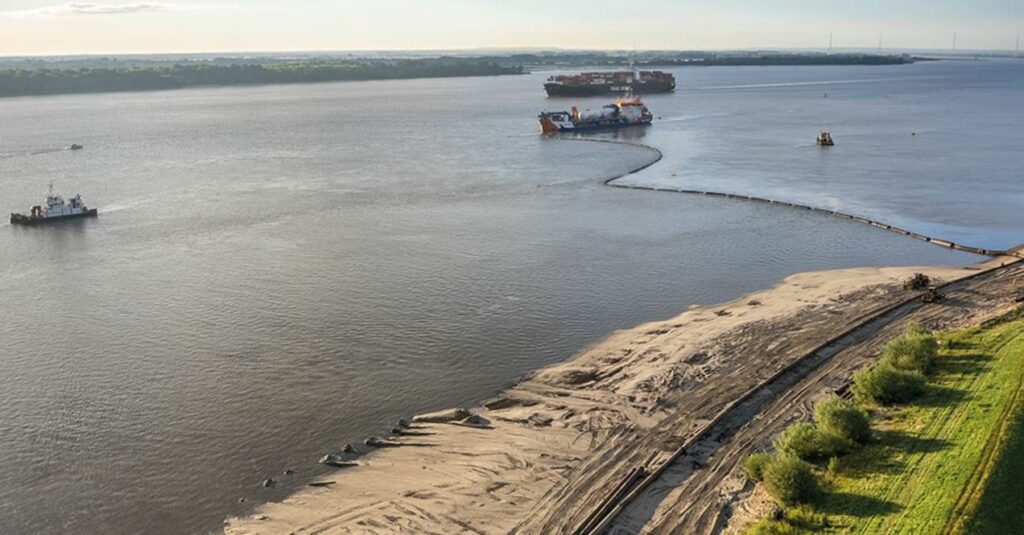 In this case, beneficial use of the dredged sediment was made by strengthening the foreshore, thus protecting the dyke and hinterland at Grauerort.
This project is executed in joint-venture with DEME.