South San Francisco Bay Shoreline Project VIDEO
On Wednesday, September 21, members of the USACE San Francisco District's Survey Team took their eBee Tac drone to photograph the construction of the South San Francisco Bay Shoreline Project Phase 1 in Alviso, Calif.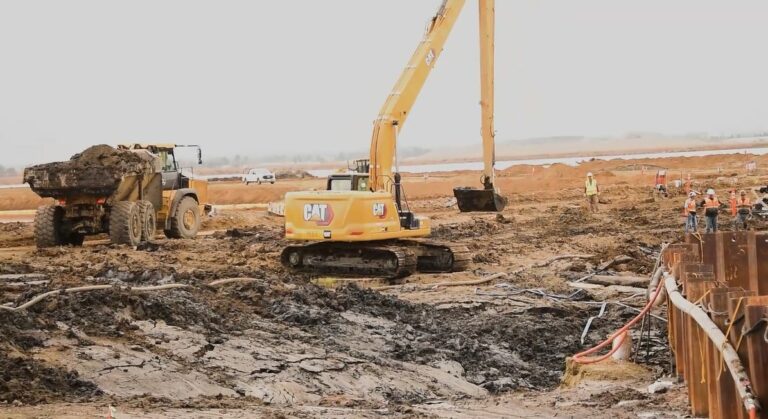 This project is a multi-agency partnership between the U.S. Army Corps of Engineers, the U.S. Fish and Wildlife Service, Valley Water, and the State Coastal Conservancy.
Phase I is constructing approximately four miles of levees that will reduce the risk of tidal flooding to the north San José area between the Alviso Slough/Guadalupe River and Coyote Creek, which includes 2,500 residents of the Alviso community, 3,000 commuters who work and travel through the area, the San José-Santa Clara Regional Wastewater Facility, and the Silicon Valley Advanced Water Purification Center.
The project will also restore and enhance 2,900 acres of tidal marsh and related habitat lost due to former salt production activities.
Additionally, the scheme will provide improved recreational opportunities and public access along the bay shoreline.SHOW LESS