Canada rebuilding small craft harbours after Hurricane Fiona
The Government of Canada announced yesterday that they are focused on making sure the Hurricane Fiona Recovery Fund flows quickly to begin the repair, dredging and rebuilding of small craft harbours.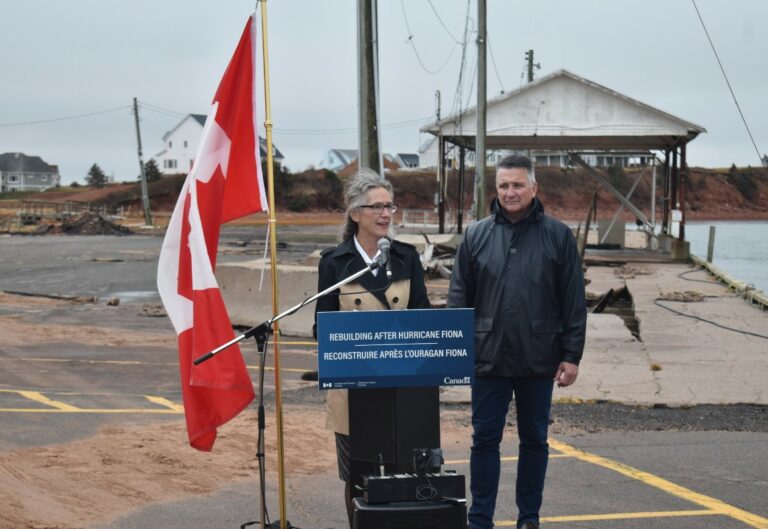 The impacts of Hurricane Fiona have been immense, including gear loss and damage to small craft harbours, and we remain committed to supporting Atlantic Canada and Eastern Quebec through this difficult time, the Government said.
As disclosed by Joyce Murray, Minister of Fisheries, Oceans and the Canadian Coast Guard, and Ginette Petitpas Taylor, Minister of Official Languages, the Government is working with fish harvesters, harbour authorities and provincial governments to clean up the ocean and begin repairs to critical infrastructure, including small craft harbours.
The two of them confirmed $100 million in funding to support the immediate and urgent work currently being carried out on the recovery of lost fishing gear and repairs of small craft harbours damaged by Hurricane Fiona.
The funding announced yesterday, which will be administered by Fisheries and Oceans Canada (DFO), will help clean up, dredge, and begin the needed repairs and rebuilding of critical infrastructure. This will help ensure small craft harbours impacted by the storm remain operational for users and more resilient against future extreme weather, in addition to ensuring safe navigation so harvesters can get back on the water.