Amaliahaven quay wall construction VIDEO
The Port of Rotterdam recently presented a video update on the largest construction project currently taking place in the port—the development of the new quay walls in the Prinses Amaliahaven.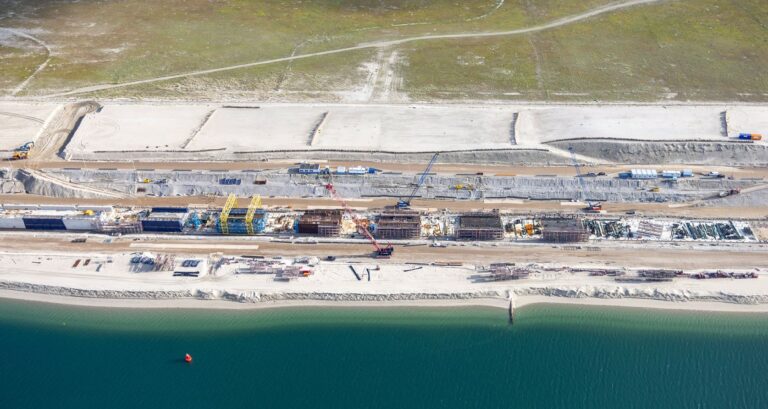 The video shows the new part of the Netherlands which is gradually taking shape in the Amaliahaven on Maasvlakte 2.
On both sides of the port, 1,825 metres of deep-sea quay, 160 metres of inland water quay, and 360 metres of earth-retaining structure are being built.
Currently, all phases of the construction cycle for the quay wall are visible and the preparations for the foundations of the crane rail have started.
As one of the consortium partners Van Oord is taking care of the dredging and earthmoving work within the project.