GLDD expects strong year ahead
Great Lakes Dredge & Dock Corporation (GLDD) has reported financial results for the quarter and year ended December 31, 2022.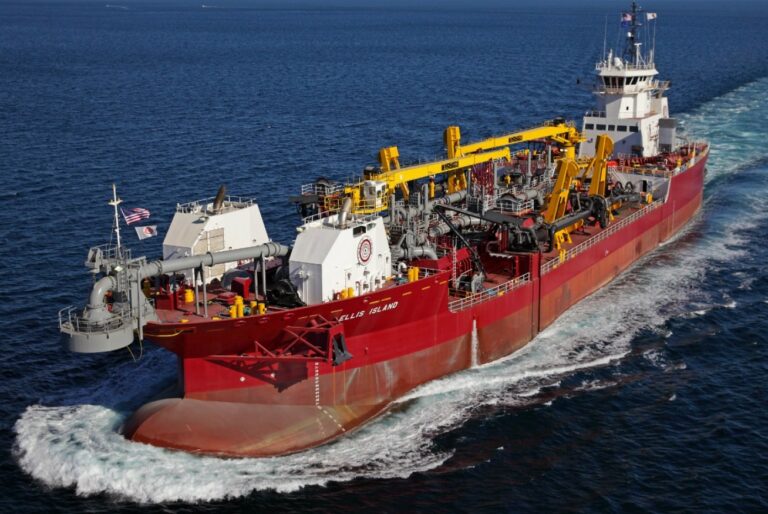 As reported, the fourth quarter continued to be impacted by a significantly delayed bid market combined with high inflation, significant weather delays on projects in the Northeast, fewer high margin capital projects, dredging project production issues, higher than anticipated drydock costs, and the retirement of the Terrapin Island.
"We are adjusting to the current situation by taking swift and proactive action on cost reductions and fleet adjustments. We have retired the 42-year-old hopper dredge, the Terrapin Island, and we have cold stacked two major dredges as we wait for the bid market to gain momentum in 2023," said Lasse Petterson, President and Chief Executive Officer.
The company ended the year with $377.1 million of dredging backlog, which does not include approximately $50.0 million dollars of performance obligations related to offshore wind contracts. In addition, GLDD ended the quarter with $584.7 million in open dredging options pending award.
GLDD's fleet renewal program remains on budget with the mid-size hopper dredge, Galveston Island, expected to be operational mid-year 2023 and her sistership, which will be named the Amelia Island, is expected to be delivered in 2025. The two multicats, the Cape Hatteras and the Cape Canaveral, will be operational in 2023, and the company has already taken delivery of three new scows.
"We continue to see strong support from the Biden Administration and Congress for the dredging industry. In December 2022, the Omnibus Appropriations Bill for fiscal year 2023 was passed which included another record budget of $8.66 billion for the U.S. Army Corps of Engineers civil works program of which $2.32 billion is provided for the Harbor Maintenance Trust Fund to maintain and modernize our nation's waterways. We expect these budgeted appropriations and the 2022 Corps budget to support the funding of several delayed capital port improvement projects including Sabine, Freeport, Mobile, San Juan, Houston, Corpus Christi and additional phases of Norfolk," added Petterson.
In addition, the Disaster Relief Supplemental Appropriations Act for fiscal year 2023 was approved which included $1.48 billion for the Corps to make necessary repairs to infrastructure impacted by hurricanes and other natural disasters and to initiate beach renourishment projects that will increase coastal resiliency. This increased budget and additional funding support the company's expectation for a stronger bid market in 2023.
For the Fourth quarter and full year 2022 results, please click here.