Damen DOP200 pump proves success in New Zealand
In New Zealand, a Damen DOP200 pump was used to empty a hopper dredger and replenish a local beach recently.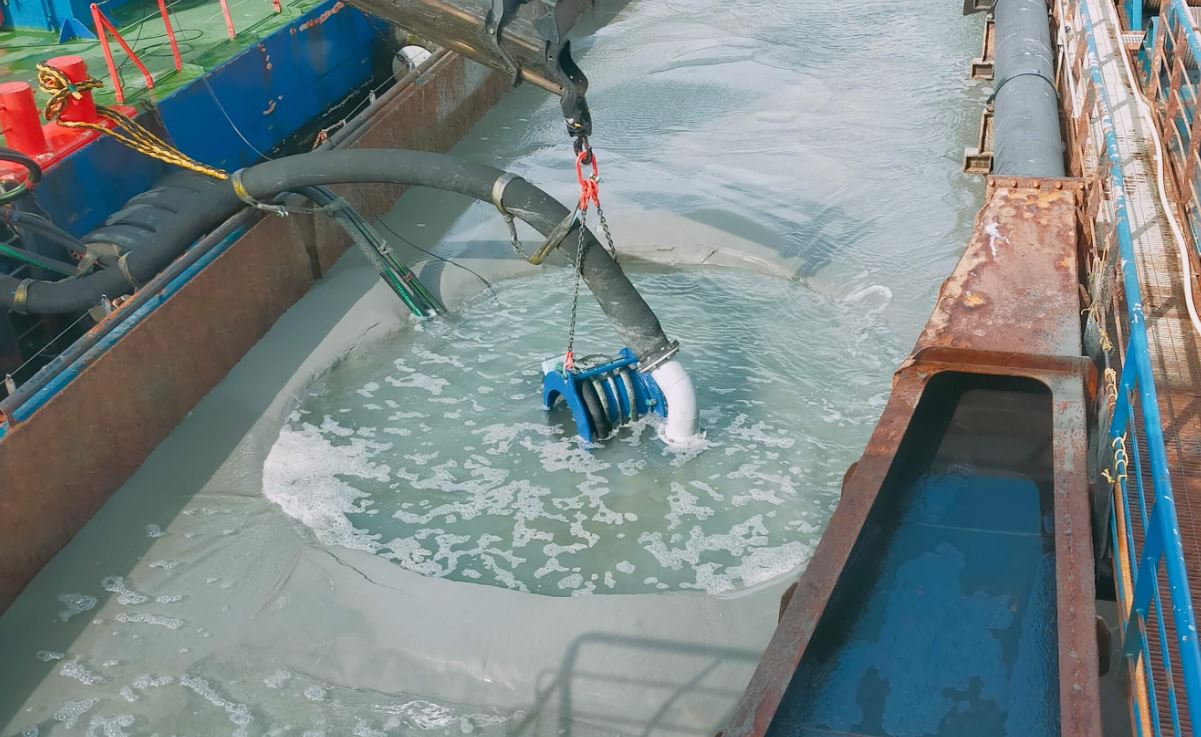 The 850 m3 hopper dredger New Era dredged the sand locally.
The sand cargo was brought near the Te Rauone beach. There, a DOP200 submersible dredge pump fitted out with a leveler head was used to pump the sand cargo over a sinker pipe line over some 400 m to the shore.
The DOP dredge pump performance exceeded the expectations of the local crew, Damen said. The DOP pumped some 400 m3 of solids in just over an hour. In total 28.000 m3 of sand was relocated in 26 working days.
Due to the flow rates being higher than expected, the project was completed earlier than planned – finished well on time before the start of the sea lion breeding season.
The DOP200 sand pump was handled by a deck crane of the backhoe dredge Takutai.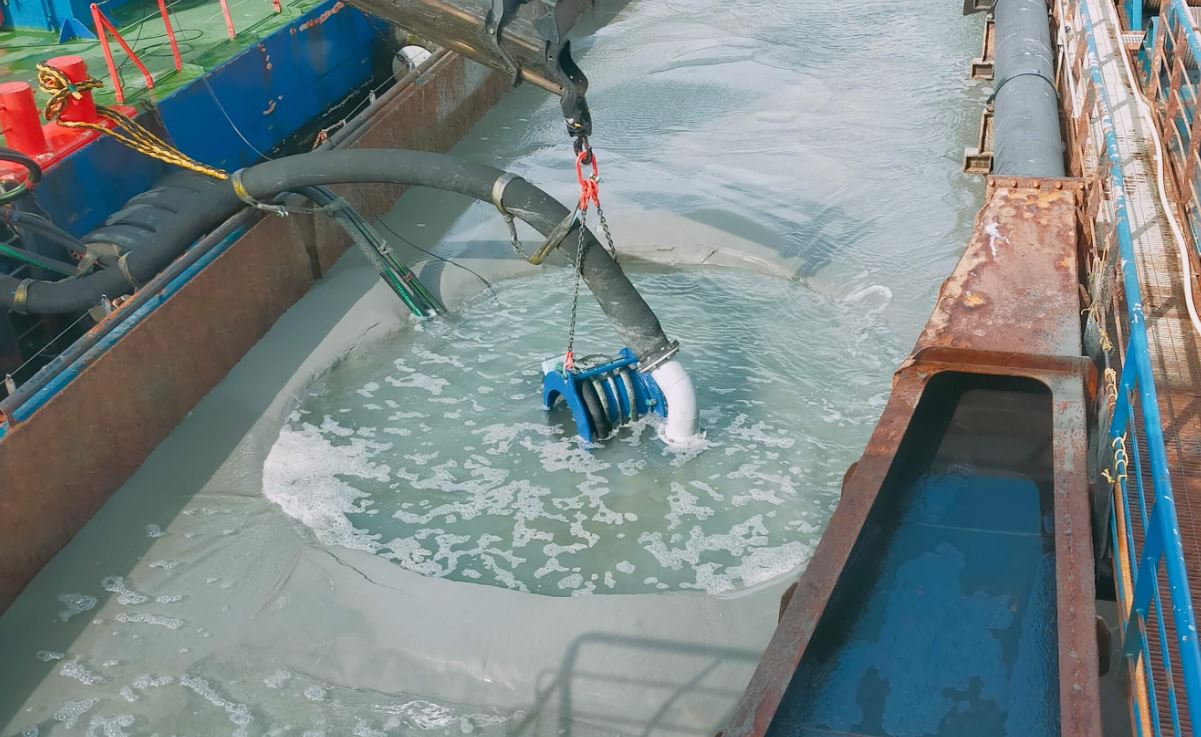 This crane manouvered the DOP and its hoses within the hopper of the New Era which had pulled alongside.
The DOP's hydraulic drive was powered by the hydraulic power pack of a Liebherr P984C excavator which was set up to accommodate the DOP"s specific requirements.