2022 a year of growth and recovery for Van Oord
From an operational and financial perspective, the year 2022 was one of growth and recovery for Van Oord.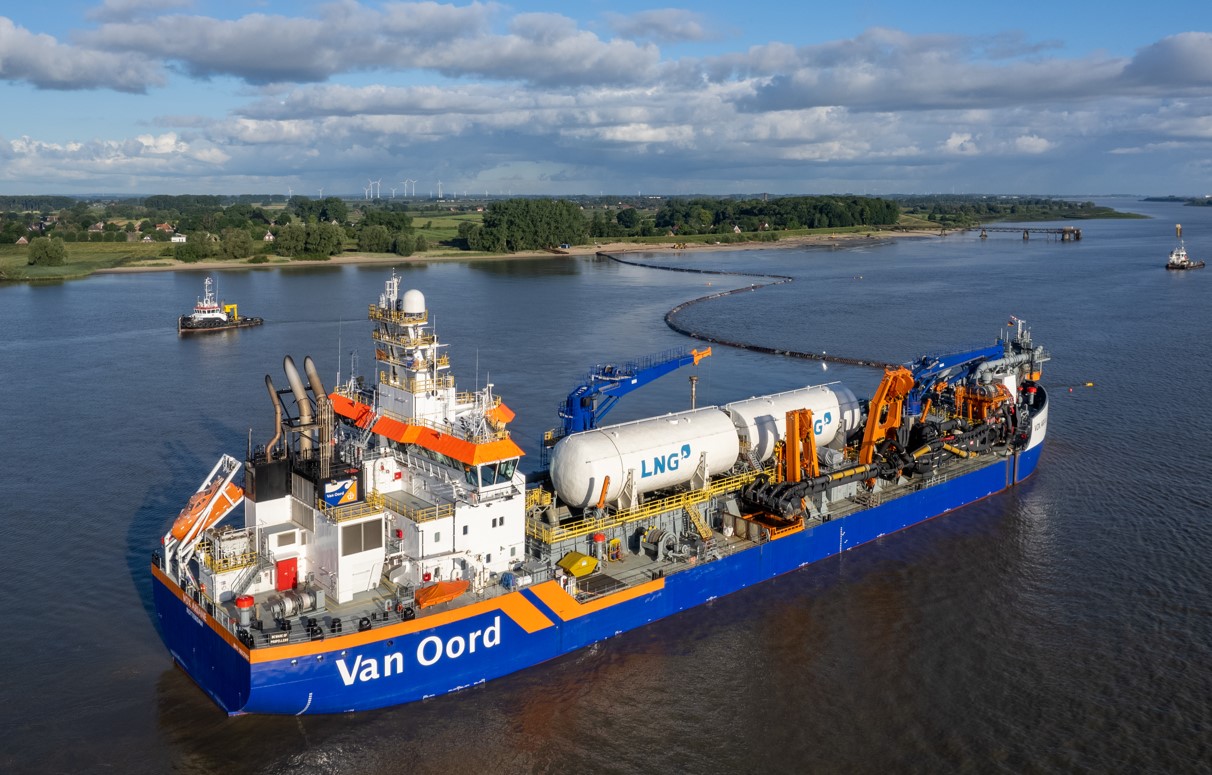 According to Van Oord, it was not an easy year; external factors created problems within the supply chain, putting pressure on prices and planning. This had a major impact on the company's projects and thus on their clients.
The complex project portfolio was under control by the end of the year and the net result increased. Van Oord ended the year with a well-filled order book and a positive outlook for the markets.
"The year 2022 proved to be one of the most turbulent years in Van Oord's 154-year history. Market conditions and operational challenges demanded that we pull out all the stops, with the aim of ensuring recovery and a positive result," said Pieter van Oord, CEO.
"Globally, markets reacted in various ways, ranging from stagnation to recession but this also led to growth opportunities. Demand in the offshore wind market increased exponentially. There is also a growing demand for sustainable solutions for climate change and coast protection," added Pieter van Oord. "Increasing demand is clearly reflected in our revenue growth in all our business units (EUR 2 billion, up from 1.5 billion in 2021). We are pleased to say that our net result recovered to EUR 60 million after the net loss in 2021. Our net level of debt is higher at EUR 178 million (2021: EUR 62 million) due to our ambitious investment programme."
He continued: "We take a positive view of what lies ahead of us. Market conditions are favourable, and Van Oord has made a timely decision to invest substantially in new and sustainable equipment. The first of our three new award-winning LNG trailing suction hopper dredgers was launched in 2022, with the launch of the next two scheduled for 2023 (14 March and September)."
When it comes to dredging, results were satisfactory, with the 2021 market recovery continuing into 2022. Consequently, revenue increased from EUR 727 million in 2021 to EUR 892 million in 2022, with increased capacity utilisation of the suction hopper dredgers in particular.
Van Oord also saw an increase in winning tenders in 2022, from a total volume of EUR 843 million in 2021 to EUR 896 million in 2022. Various new projects concern climate adaptation. The project at Szczecin (Poland) for the access fairway, with two artificial natural-habitat islands, was also completed successfully.
To read the full 2022 Annual Report, please click HERE.