The largest winter dredging at Gloucester Dock ends
Land & Water is in the process of completing the largest winter dredge of Gloucester Dock.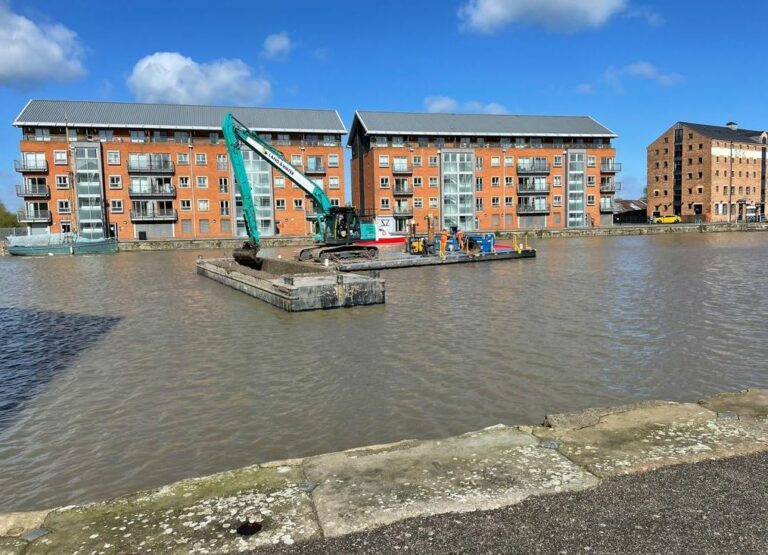 The firm, which carries out work at the dock and on the Gloucester & Sharpness Canal each year as part of an ongoing framework with the Canal & River Trust, will be carrying out backhoe dredging to remove approximately 5,000m3 of silt in order to improve navigation for vessels in the dock.
The silt will then be spread onto local agricultural land as part of Land & Water's environmental commitment as it prioritises enhancing local havens for wildlife and increasing biodiversity.
Lucy Lee, Contracts Manager at Land & Water, said: "The lack of rainfall and increasing temperatures in the UK has led to a lot of sediment building up across a range of docks and canals, including at Gloucester Dock."
"Up until April, the Land & Water team will be using its specialist equipment to increase the depth of the waterway in areas that require improvement in order to restore the navigation channel through the docks and free boats trapped by silt."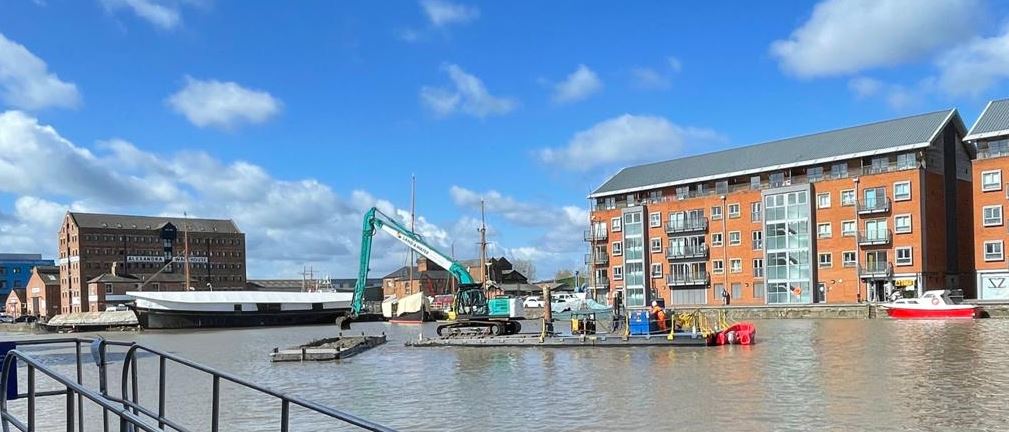 Land & Water has held a framework contract with the Canal & River Trust for over 20 years and has been working at Gloucester Dock to carry out a range of services including water injection dredging in the east channel of the River Severn in Gloucester and debris clearance on Worcester Bridge.