New Port Houston dredging bid coming out soon
Port Houston is looking for companies to help dredge between Bayport and Morgan's Point along the Houston Ship Channel.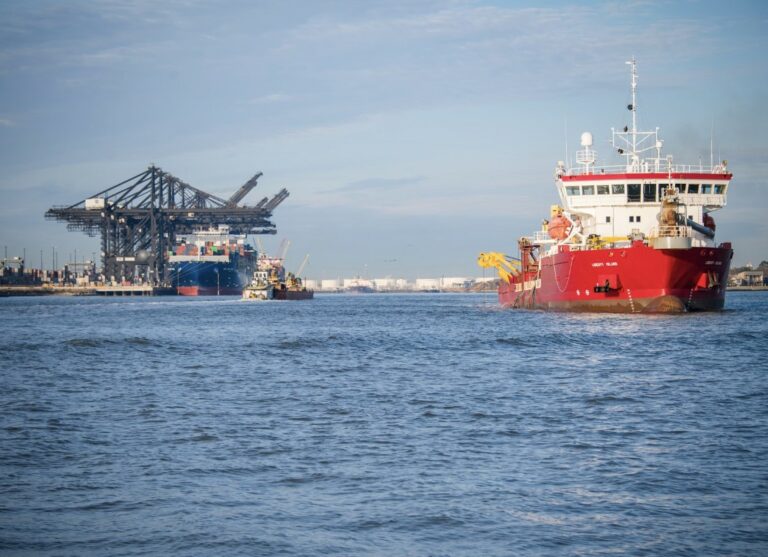 As part of the Houston Ship Channel Expansion – Project 11, Segment 1C will widen this section to 700 ft and bring the depth to 48 ft.
Dredged material will be reused to create dikes for a new marsh cell and repair existing dikes in Galveston Bay.
Anticipated bid release date in June 2023.
About the Project
As the local sponsor of this crucial federal waterway, Port Houston is partnering with the U.S. Army Corps of Engineers to expand the channel.
When complete, the Houston Ship Channel expansion – Project 11 – will widen the channel by 170 feet along its Galveston Bay reach, from 530 feet to 700 feet. It will also deepen some upstream segments to 46.5 feet, make other safety and efficiency improvements, and craft new environmental features.
The Port Commission awarded the first dredging contract in 2021. So far, the companies working with Port Houston that have signed the contract include: Great Lakes Dredge & Dock Company, LLC; Curtin Maritime, Corp.; Weeks Marine, Inc.; and Orion Marine Group.
Overall, Project 11 will make the channel safer, ensuring this waterway will continue to remain the national economic treasure it is today.