Another busy season ahead for dredge Jadwin
The Dredge Jadwin departed Vicksburg Harbor yesterday morning to begin the 2023 dredging season.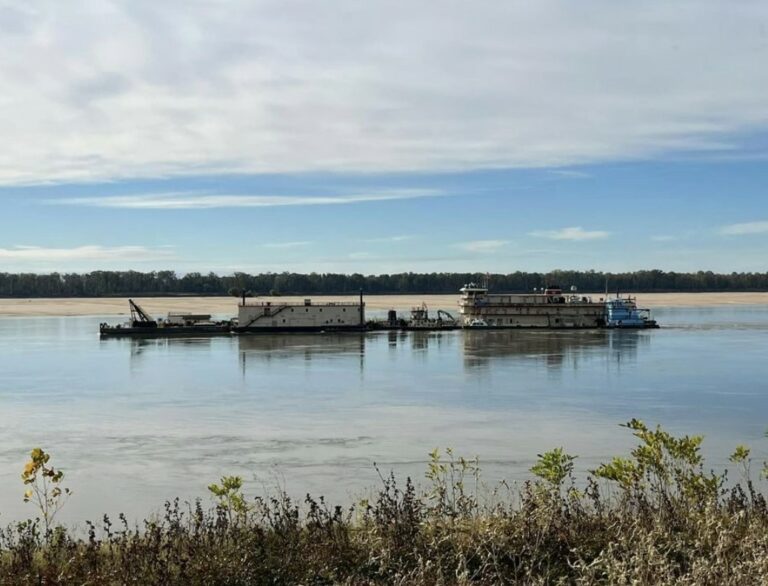 The Vicksburg District Commander Col. Christopher Klein attended the annual crew breakfast and awarded commander's coins to personnel who assisted last year's stellar season.
These efforts included detailed maintenance and highly successful dredging with an exceptional safety record.
Last year, the dredge spent 254 days on the water relocating 6.2 million cubic yards of material from the Mississippi River.
First launched in 1933, the Jadwin is a 274-foot, 2400 horse-powered dustpan type of dredge that is capable of dredging as deep as 68 feet.
She has a height of four stories and performs dredging duties on the Mississippi River and its ports along the river from May to December, when required.