Damen, Van Wijngaarden ink deal for the largest Damen Multi Cat 3713
The new Multi Cat 3713, to be named Waddenstroom, is currently in build at Damen Shipyards Hardinxveld as part of the Damen philosophy of building for stock and will be delivered on 26th October this year.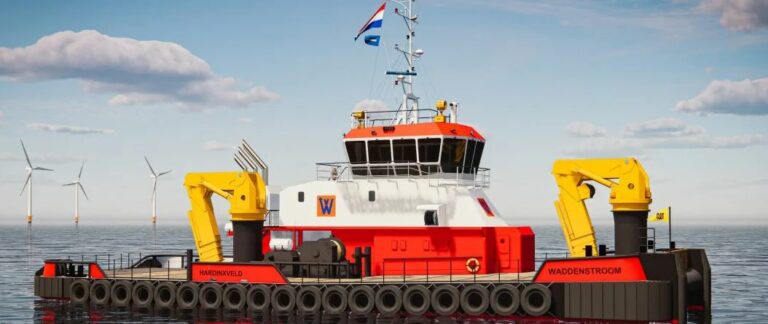 The 37-metre DP2 vessel is the largest and most innovative model in Damen's highly regarded Multi Cat range.
The innovative propulsion design features two 360 degrees thrusters plus one conventional propulsion arrangement aft, combined with two compact jet bow thrusters in the bow. Together these will provide excellent positioning capability, said Damen.
The diesel-electric propulsion system will ensure efficient fuel consumption. Preparations for the future connection of a deck-mounted containerised battery package will be installed for zero-emission operations. The bollard pull will be up to 35 tonnes.
The vessel will be equipped for maximum sustainability. VWMS has opted for a Damen Marine NOx Reduction System with its advanced active emissions control system using selective catalytic reduction (SCR), to make it IMO Tier III certified.
Additional capabilities that will be added include the steelworks required to accommodate multiple A-frames to do ploughing and similar works.
The 190m² deck is also being modified to allow for the fixing of mission containers.