Fehmarnbelt: MOTAS delivers sand backfill system to Neptune Marine
MOTAS Dredging Solutions has delivered the complete component package for the 800 mm pipe diameter sand backfill installation for these works by the Femern Link Contractors joint venture (FLC).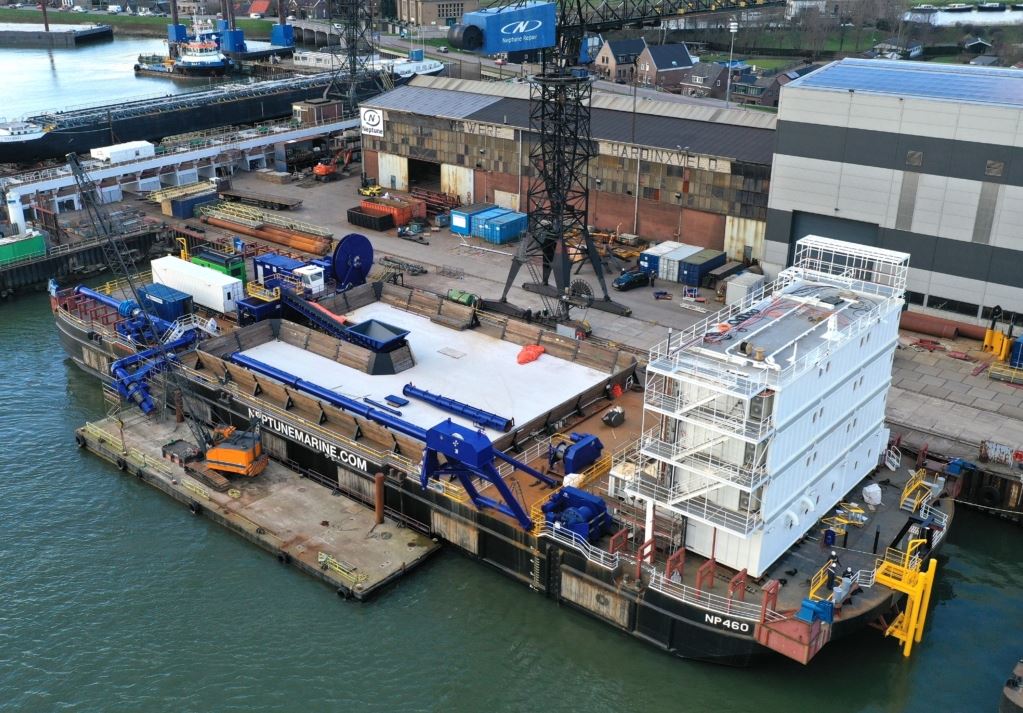 The order was awarded by Dutch shipyard Group Neptune Marine – the builders of the large spreader pontoon with crew accommodation and integrators of the backfill system.
The spreader pontoon and installation is designed for the accurate back filling of sand on top of the up to 200 meters long tunnel elements after their placement in the tunnel trench, reaching water depths over 40 meters.
Also, the system and components design reflect the special care paid to avoid damaging the elements.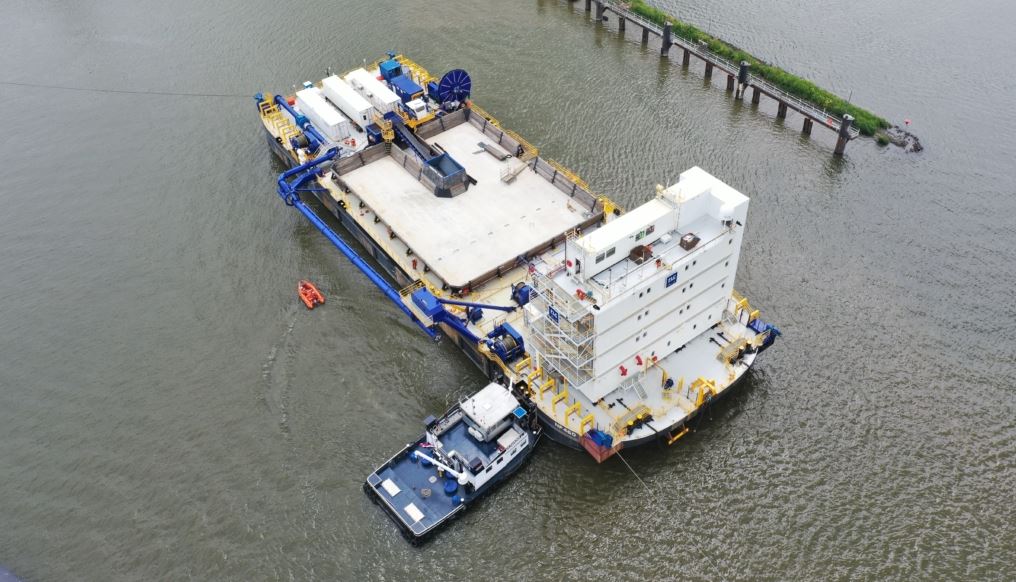 Besides the design and engineering of this backfill system, the package constitutes of construction and supply of the following components:
Dredging pipelines (on topside),
Dredging ball joint,
Density and velocity meters,
Overboard backfill pipe system with gimbal joint,
Rubber discharge hose,
Angle transmitter sensor,
Approx. 30 tons Diffuser head.