Dredging part of the East Java Multipurpose Terminal project
East Java Multipurpose Terminal (EJMT), a subsidiary of International Container Terminal Services (ICTSI), last week hosted a groundbreaking ceremony to showcase the development of a new state-of-the-art gateway near Surabaya, Indonesia.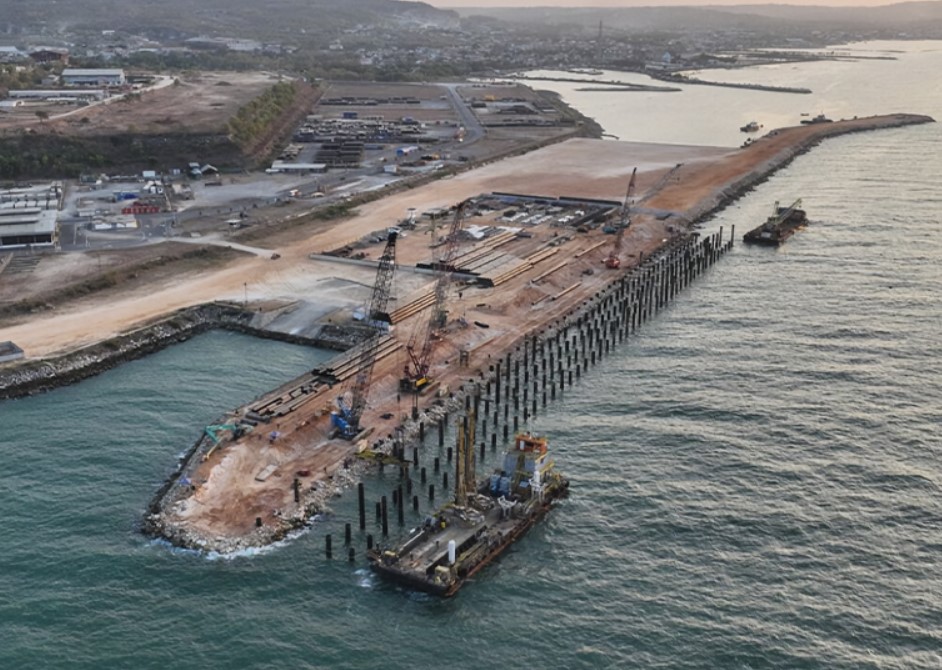 The development consists of a 300-meter quay line, breakwater, super heavy lift breakbulk deck, and dredging of the navigational channel to -13.5 meters. It will be supported by two post-Panamax mobile harbor cranes and other cargo handling equipment.
"We are very excited with this new terminal development as it will provide a new and more accessible gateway for our hinterland customers in Lamongan, Tuban and central Java hinterlands," said Patrick Chan, EJMT chief executive officer.
"The development of EJMT will provide domestic and international access to our existing and new customers, who will also benefit from the reduced overall supply chain costs. The heavy lift deck will allow us to support the upcoming project developments in Eastern Indonesia, as well as receive decommissioned platforms," explained David Lim, PT Eastern Logistics chief executive officer.
Construction of the new terminal is being carried out by EJMT's local partners PT. PP (Persero). With the current works, EJMT will be ready to receive its first vessel by September 2024.