Dover Western Docks Revival Progress – May 2018 (VIDEO)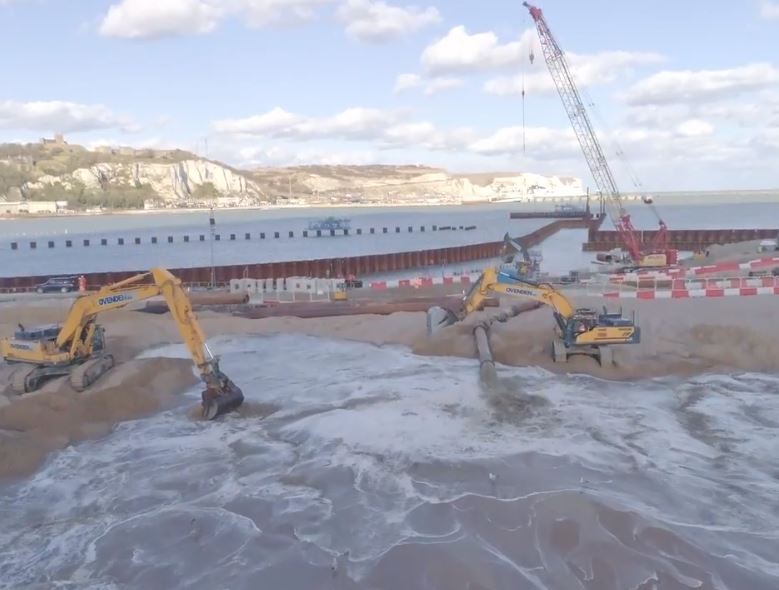 The Port of Dover recently released the latest video update on Dover Western Docks Revival (DWDR) development project.
The scheme is the single biggest investment ever undertaken by the Port of Dover.
VSBW, the joint venture between Boskalis Westminster and VolkerStevin, was appointed in early 2017 as the main contractor for the marine engineering stage of the DWDR development.
Overall, the project includes the design and construction of two new berths including quay walls and land reclamation, a new marina pier, the marina curve, navigation channel and new lock gates, bascule bridge and capital dredging work.
According to the officials, the phase one of the DWDR development project is scheduled to be completed at the end of 2018.