MSC Invests Big in Khalifa Port
Abu Dhabi Ports (ADP) yesterday signed a 30 year concession agreement with MSC Mediterranean Shipping Company, a Swiss-based global transportation and logistics firm, to establish a new container terminal at Khalifa Port with a total investment of approximately $1.1 billion.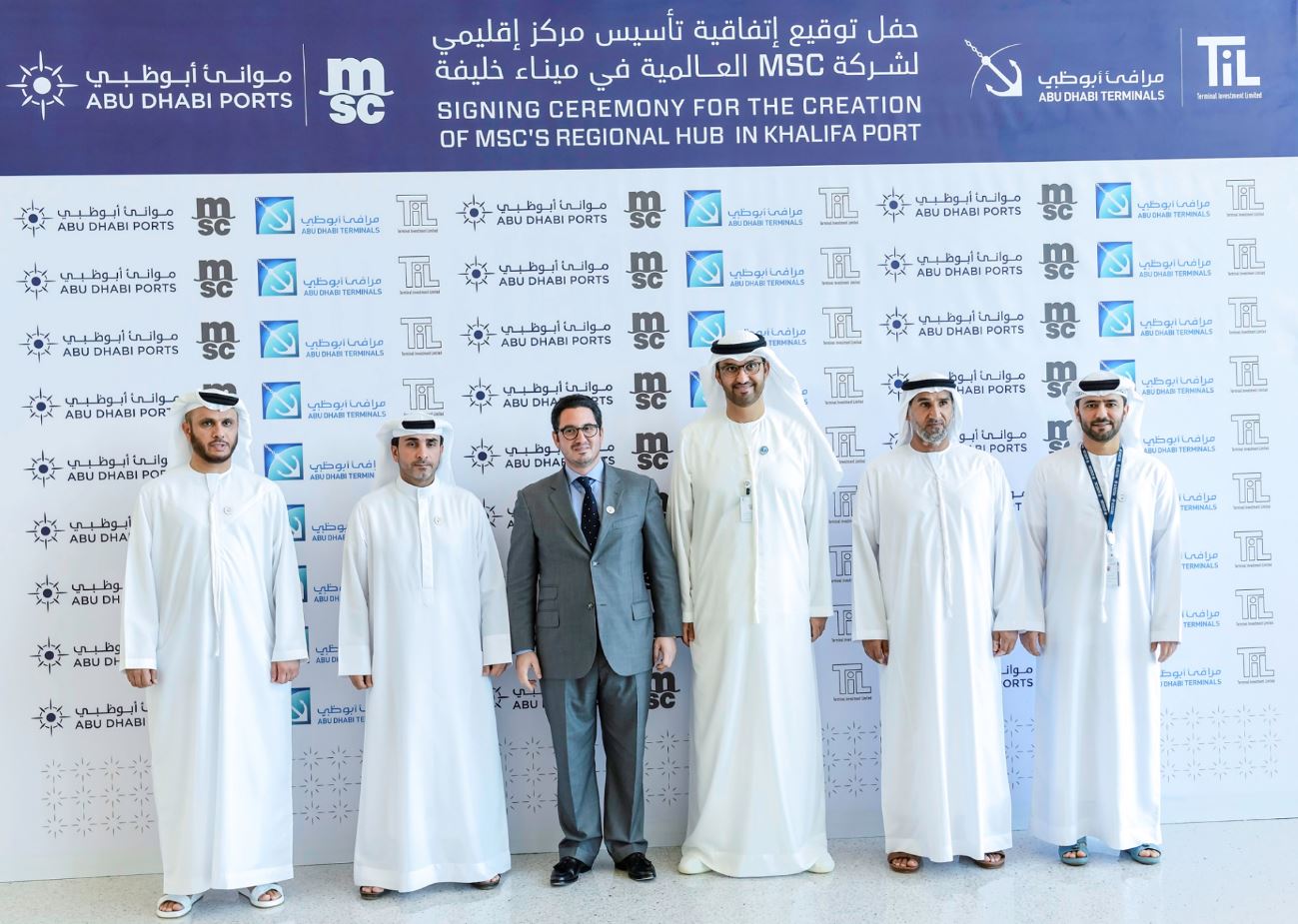 According to the ADP's announcement, these developments include an increase in the current 12 ship-to-shore cranes to make a total of 25 of some of the most technologically advanced cranes in the world, over the next two years.
In addition, the berths deepening program will make Khalifa Port the first port in the region capable of receiving the largest shipping vessels in the world that specialize in bulk cargo shipment.
Commenting the latest agreements, His Excellency Dr. Sultan Ahmed Al Jaber, UAE Minister of State and Chairman of Abu Dhabi Ports, said: "Under the leadership of His Highness Sheikh Khalifa bin Zayed Al Nahyan, President of the UAE, the UAE has made historic strides in both economic and social development, striving to be a leader in the maritime sector, positioning itself on the global economic and trade map."
"The agreement with MSC is yet another remarkable milestone in Abu Dhabi Ports journey and the region as a whole. This agreement comes with multiple strategic benefits to customers and companies working shipping and logistics, including faster and more efficient services, easier access to more markets in the region and the world. In addition to, attracting more foreign direct investment to Abu Dhabi and the region, especially in the Khalifa Industrial City and KPFTZ, the largest of its kind in the Middle East," added Captain Mohamed Juma Al Shamisi, ADP Chief Executive Officer.
MSC plans to gradually shift some of its container handling in the region to Khalifa Port, starting July 2018. This is set to increase Khalifa Port's capacity from 2.5m TEUs in 2017 to 5.3m TEUs by 2020, making it one of the top 25 ports worldwide in handling containers, beginning of next year.
[mappress mapid="25107″]