Report on Sediment Management in the Medina Estuary
Over the past few years, Cowes Harbour Commission (CHC) has gained a greater understanding of sediment movement in the estuary through studies and monitoring.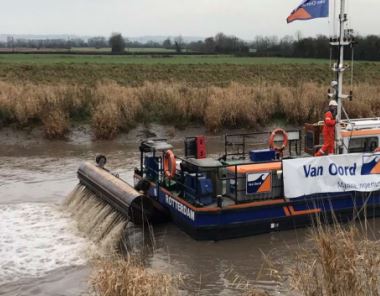 According to the CHC, this work will inform a potential new and innovative approach to maintenance dredging in the estuary, which will be discussed and developed with local stakeholders.
The possible changes to sediment management are intended to create a more efficient system of dredging and licensing that works with the environment, reduces disruption to businesses, and reduces costs for stakeholders.
The next steps in the work will be to identify practical options for improved methods, and then to invite dredging stakeholders to a series of workshops to encourage discussion and collaboration.
More info on the topic is available at the links below:
A summary of the draft report on Sustainable Sediment Management in the Medina Estuary
Draft report on "SUSTAINABLE SEDIMENTATION MANAGEMENT IN THE MEDINA ESTUARY: A FORWARD LOOK AT MAINTENANCE DREDGING NEEDS, PRACTICES AND MANAGEMENT – March 2018"