Italdraghe VIDEO: BD3 Demo in Italy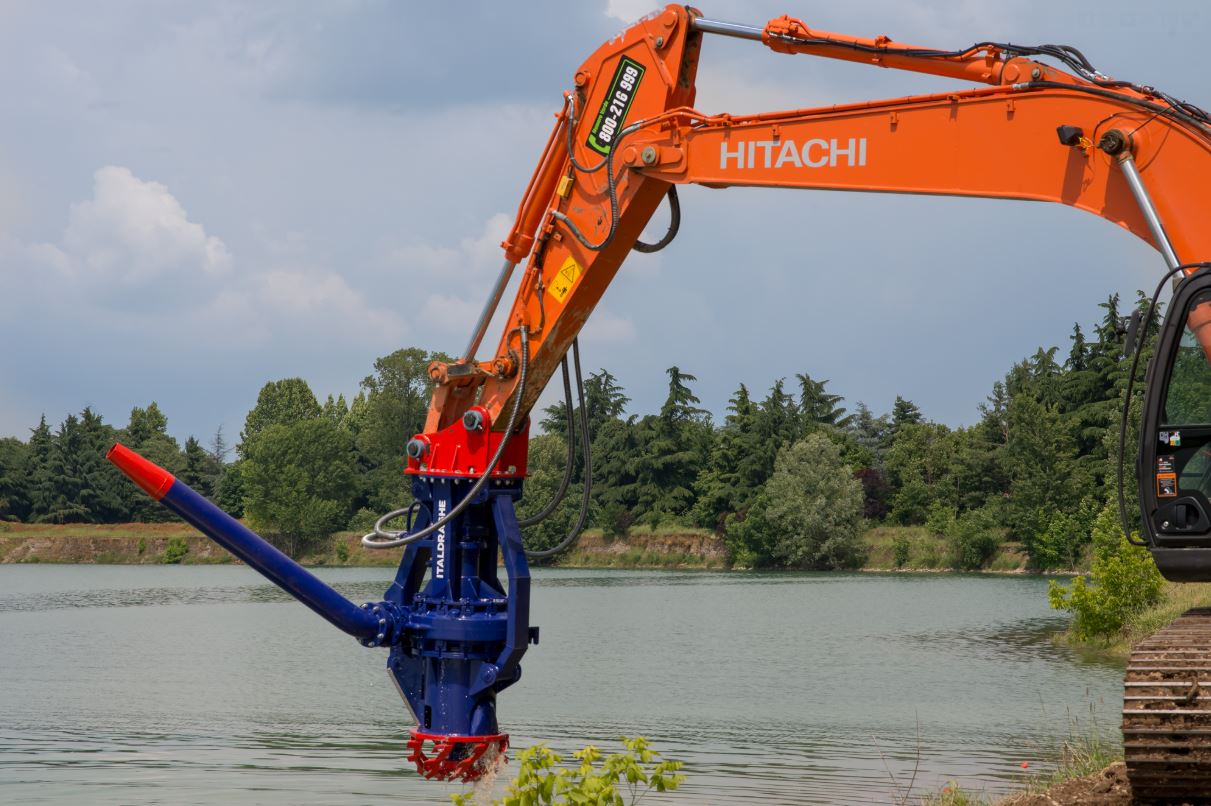 Italdraghe, an Italian manufacturer of specifically designed dredging and mining applications, held a demonstration of their BD3 – Dredging Head for Excavators – in Bisentrate (MI) R.P.R. Quarry, Italy, on May 17.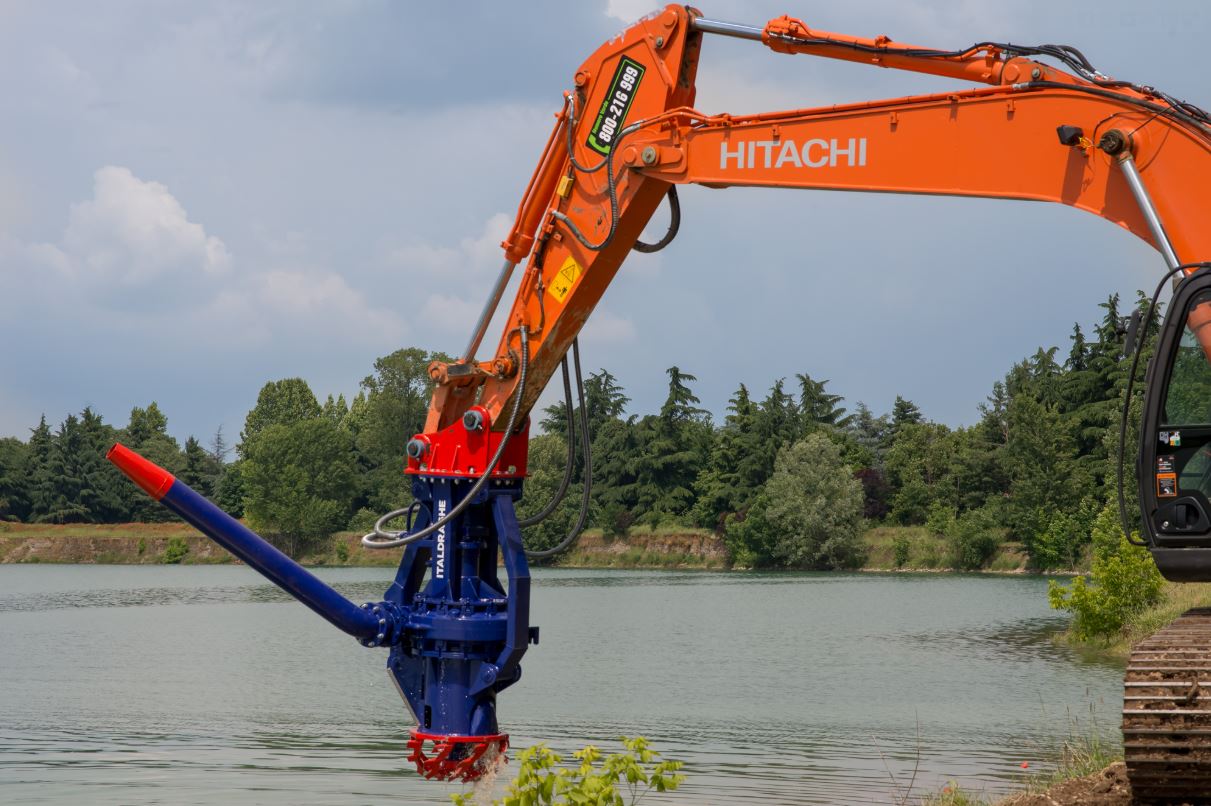 The BD3 was attached to a Hitachi excavator for this purpose, said the company in their latest announcement.
Video by iDroni
The BD – Dredging Head, being itself a dredger-in-miniature, functions in the same way as a cutter suction dredger (CSD), with a cutter head digging the material and a pump delivering it to the discharge site.
"Therefore, the Critical Success Factor of the BD is the possibility to carry out dredging work without investing large amounts in a vessel when it is not needed, alongside smaller projects or where multi-tasking needs are required," said Cecilia Giorgi of Italdraghe. 
"As an excavator attachment, the BD can be mounted when needed and detached without unwanted and unnecessary waste of time and resources."
The BD comes in 6 models: BD1, BD2, BD3, BD4, BD5 and BD6. Each BD type requires a minimum horsepower rate and a minimum class of excavator, which means that smaller BD models are compatible with large ranges of excavators, with higher performances.