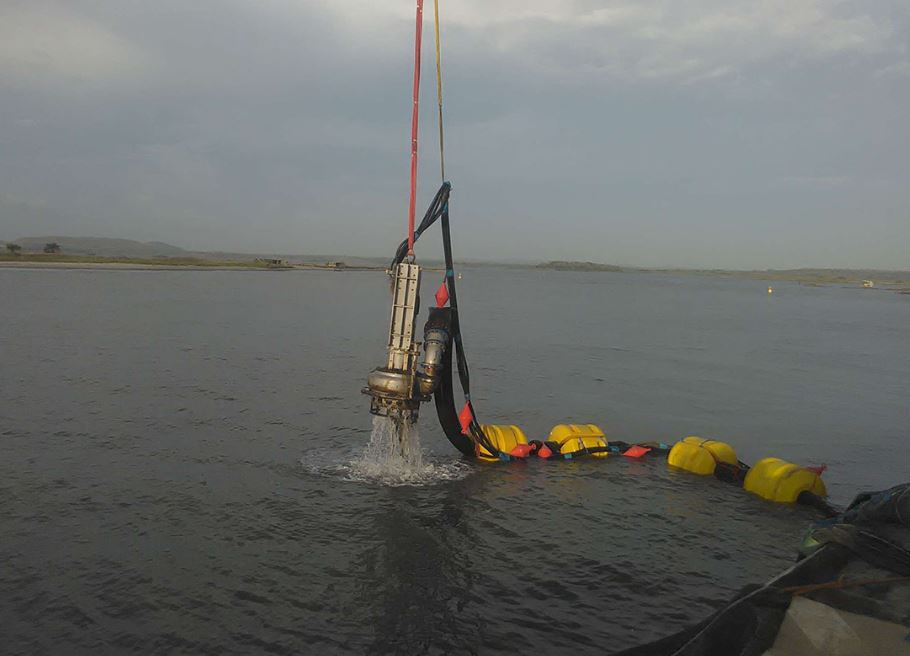 Dragflow, an Italian manufacturer of dredging equipment, recently supplied its HY400 pump and a power pack to Petromar Angola (subsidiary of Saipem) for dredging work in a coastal section characterized by shallow waters.
Dragflow said in its announcement that the customer wanted to maintain the depth of a stretch of sea subject to cover-up. The site is characterized in fact by the shallow waters and for particular currents that determine a constant accumulation of sand.
Given the need to dock large vessels on this stretch of coast, it was essential for Petromar Angola to have dredging instruments effective and capable of working in sea water, said Dragflow.
"We have supplied a HY400 hydraulic pump equipped with a jet ring to increase the ability to move the sandy sediments deposited on the bottom. The pump is able to lift mixtures with a concentration of solids up to 70% and thanks to the solid passage of 120 mm it can operate even in a problematic context such as the port," Dragflow said.
In addition, the customer has also purchased a diesel unit to supply the pump.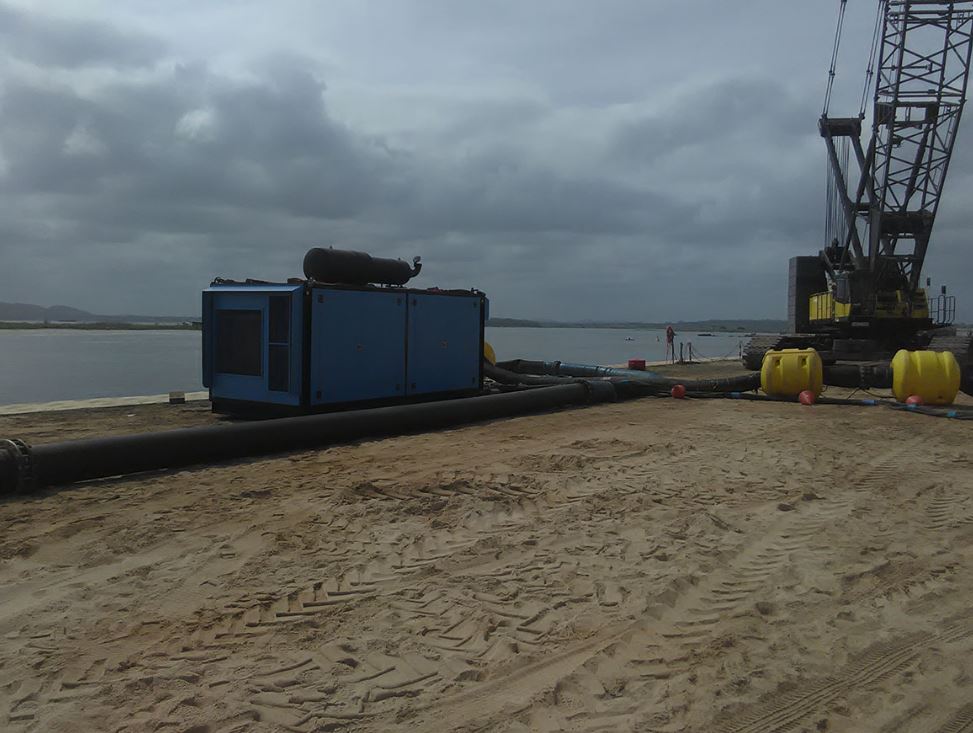 Photo: Image source: Dragflow