Kissimmee River Restoration Project Progresses
The Kissimmee River Restoration project, one of the many ongoing projects currently underway by the U.S. Army Corps of Engineers in partnership with the South Florida Water Management District, aimed to restore America's Everglades, is moving ahead.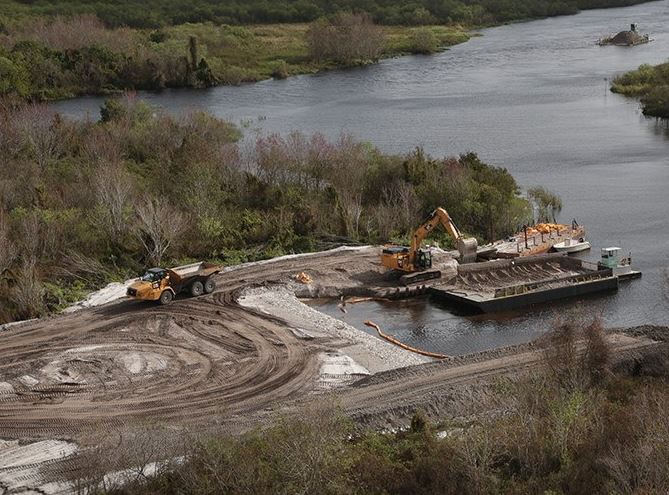 The U.S. Army Corps of Engineers' Jacksonville District said in its latest announcement that they are advising boaters to use extreme caution when navigating in the Kissimmee River Restoration Project Area near the C-38 Canal to the east of Hidden Acres Estates.
Draft depths are extremely shallow in the area causing it to be non-navigable by most vessels.
"We are working to address this issue as soon as possible," said Trisston Brown, Corps of Engineers senior project manager.
During 2017's Hurricane Irma, a large volume of spoil material from Reach 3 of the Kissimmee River Restoration Project was washed into the remnant channel near the C-38 canal. Investigative surveys are scheduled and a construction contract to remedy the shoaling issue will begin shortly after surveys are completed.
Once completed, the Kissimmee River Restoration project will restore the channelized river back to its natural meandering pattern and provide 130,000 acre-feet of natural floodplain storage.
This will slow the flow of water from the Kissimmee Basin into Lake Okeechobee, thereby slowing down the rise in the lake that often results in high-volume discharges to the Caloosahatchee and St. Lucie estuaries, said USACE.
To date, continuous flow has been restored to 28 miles of the Kissimmee River.