XblocPlus to Reinforce Afsluitdijk
The first project for XblocPlus has just been awarded, and as part of this contract, XblocPlus will be used as reinforcement of the 32 km long Afsluitdijk.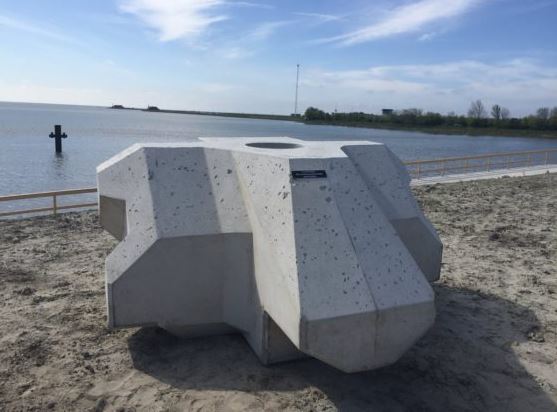 For this first work with XblocPlus, the blocks will be referred to as 'Levvel blocs', named after the Levvel consortium which comprises Van Oord, BAM, and Rebel.
According to the official statement, "Each block on the Afsluitdijk weighs about 6,500 kg, is extremely strong, has a wave retardant effect, and is easy to install."
The blocks will be produced by means of a fully automated process in the Port of Harlingen and transported by ship to the causeway.
A total of 75,000 units will be produced.
In September 2018, XblocPlus will be tested in the Delta Flume of Deltares with a scale of 1:3.
Construction will start at the end of 2018.