Grants Awarded for River and Wetland Restoration Projects in MA
The Baker-Polito Administration announced Monday grants totaling $727,000 for river and wetland restoration projects within Truro and Wellfleet, Chilmark, and Duxbury and Marshfield.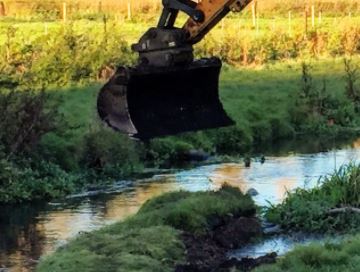 According to the announcement, the grants were awarded through the Department of Fish and Game's (DFG) Division of Ecological Restoration's (DER) Priority Projects Program.
The program provides projects with grant funding, project management, and contracted technical services for wetland and river restoration, urban river revitalization, and streamflow restoration projects that present the greatest benefit to the Commonwealth, ecologically, socially, and economically.
"Our Administration is committed to supporting communities and local stakeholders in their efforts to protect critical environmental and wetland habitat," said Governor Charlie Baker.
"Healthy and vibrant rivers and wetlands are important to the future viability of the Commonwealth's environment as well as local economies and natural habitats," said Energy and Environmental Affairs Secretary Matthew Beaton.
One of the projects awarded is the Herring River Estuary Restoration scheme in Wellfleet and Truro, one of the largest ecological restoration projects in the Northeast.
The project will rebuild the main dike at the river's mouth and make other improvements across the estuary, allowing carefully controlled restoration of tidal flow to the ecosystem while protecting low-lying roads and other structures from flooding.