USACE Baltimore District Welcomes 68th Commander
Col. John T. Litz became the 68th commander of the U.S. Army Corps of Engineers, Baltimore District, during a military change of command ceremony last week at the Radisson Hotel downtown.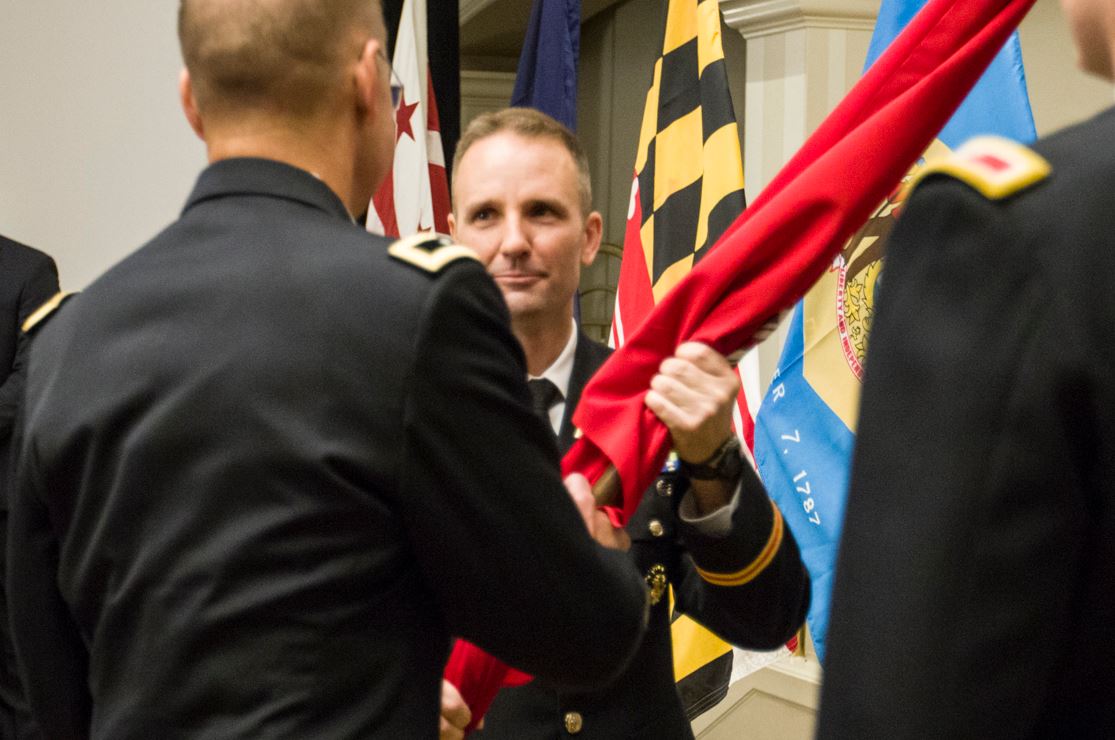 He assumed leadership from Col. Edward P. Chamberlayne who had commanded Baltimore District since July 2015.
As commander and district engineer at Baltimore District, Litz oversees a more than $1-billion annual undertaking of engineering, construction and real estate missions for the Army, Air Force and other defense activities in Maryland, the District of Columbia, and parts of Pennsylvania, West Virginia and Virginia.
USACE said that this mission involves managing construction activities for 14 military installations as well as other federal and defense partners.
Litz is also responsible for Baltimore District's water resources development activities within the Susquehanna River and upper Chesapeake Bay watersheds, which includes a six-state area and the District of Columbia, and Corps-built flood risk management projects that have prevented more than $16 billion in damages to date.
As commander of Baltimore District, Litz also formally takes on the title of "Supervisor of the Harbor" for Baltimore Harbor, overseeing the Corps' missions supporting the efficient operations of the Port of Baltimore.