Officials from the Japanese Embassy in Manila and the Department of Public Works and Highways (DPWH) last week visited several improvement projects along the Pasig River, funded by the Japanese Government.
The site inspection was led by Ambassador Koji Haneda and DPWH Secretary Mark Villar aboard a river boat, who toured the ongoing Pasig-Marikina River Channel Improvement Project and Guadalupe and Lambingan bridges, set for seismic improvement operations in 2019.
The Pasig River Channel Improvement Project includes major works such as construction of revetment with river wall and a significant amount of dredging.
According to an official announcement of Japan's Embassy in the Philippines, this development program also involved construction of dike along the Pasig-Marikina River by utilizing Japan's disaster prevention technology.
The project is expected to contribute to flood damage mitigation and sustainable urban economic development of the National Capital Region.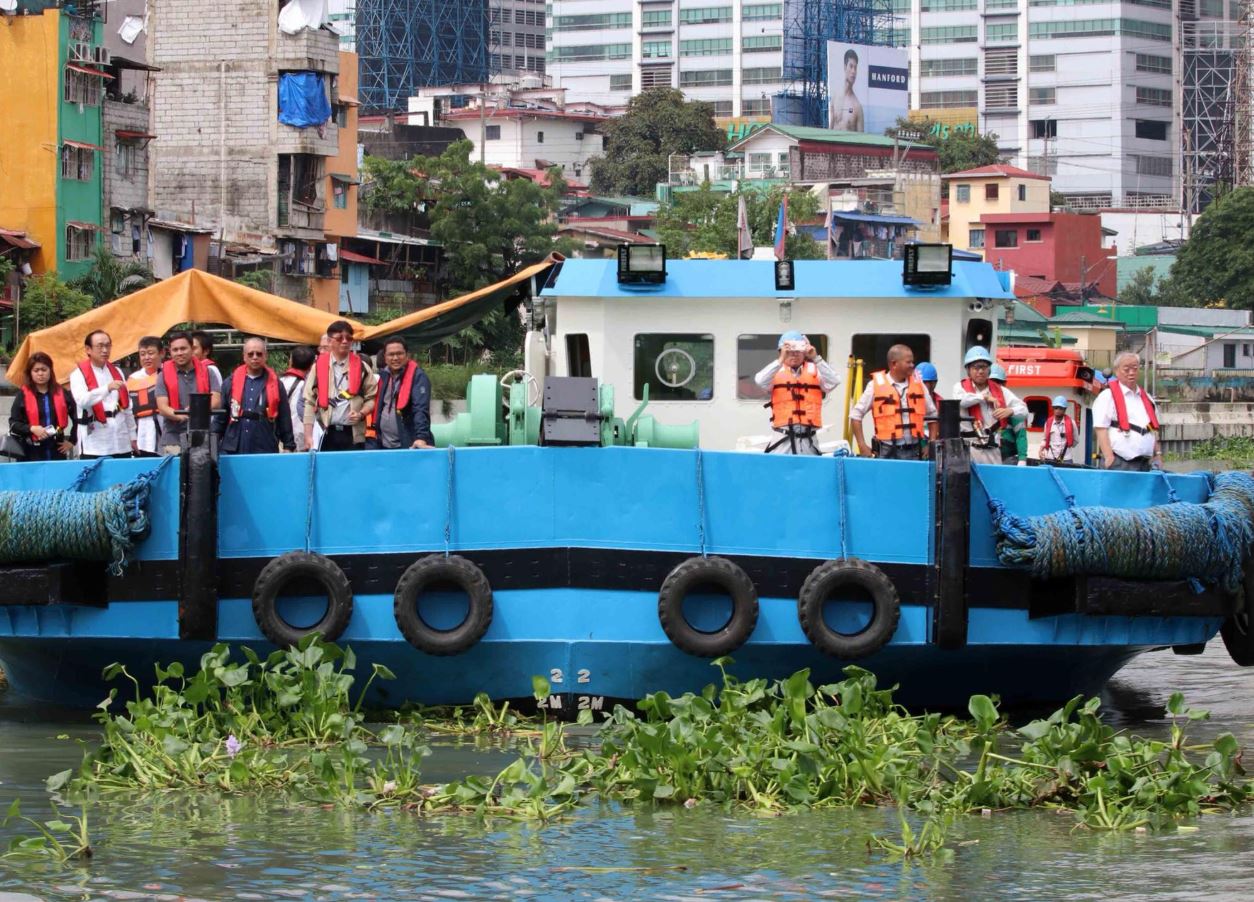 Photo: Image source: DPWH Secretary Mark Villar official facebook page