Dredging for Sustainable Infrastructure in Amsterdam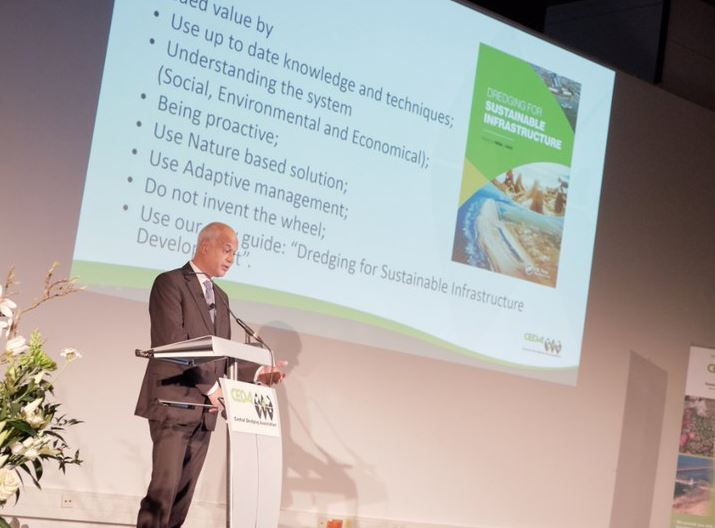 A CEDA-IADC conference named 'Dredging for Sustainable Infrastructure' will take place on 19-20 November, 2018, at Beurs van Berlage, Amsterdam, the Netherlands.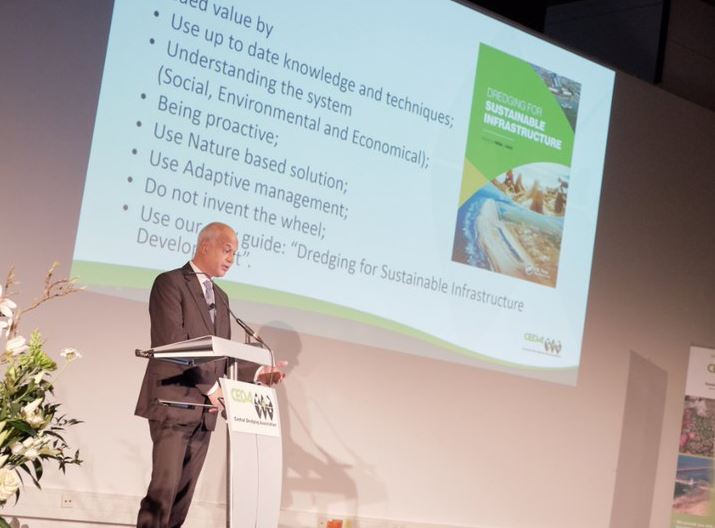 The two-day-long conference will be based on the forthcoming CEDA-IADC guidebook Dredging for Sustainable Infrastructure which will be available in mid-2018.
Selected from the multidisciplinary team of authors who contributed to the publication, the speakers are industry experts, scientists, practitioners and project owners with backgrounds in engineering and environmental sciences as well as decades of relevant experience.
The Dredging for Sustainable Infrastructure Conference will cover key topics including:
Integrating dredging into sustainable development;
Applying the concept of sustainability to water infrastructure development;
Identifying key enablers for successful sustainable infrastructure development;
Executing creative solutions through multi-disciplinary collaboration;
Assessing and managing sustainability in relation to dredging;
Reviewing dredging and construction operations;
Managing dredged sediments for win-win solutions;
Modelling for project initiation, planning and design;
Monitoring: collecting field data that is fit for the purpose, proportional and relevant.