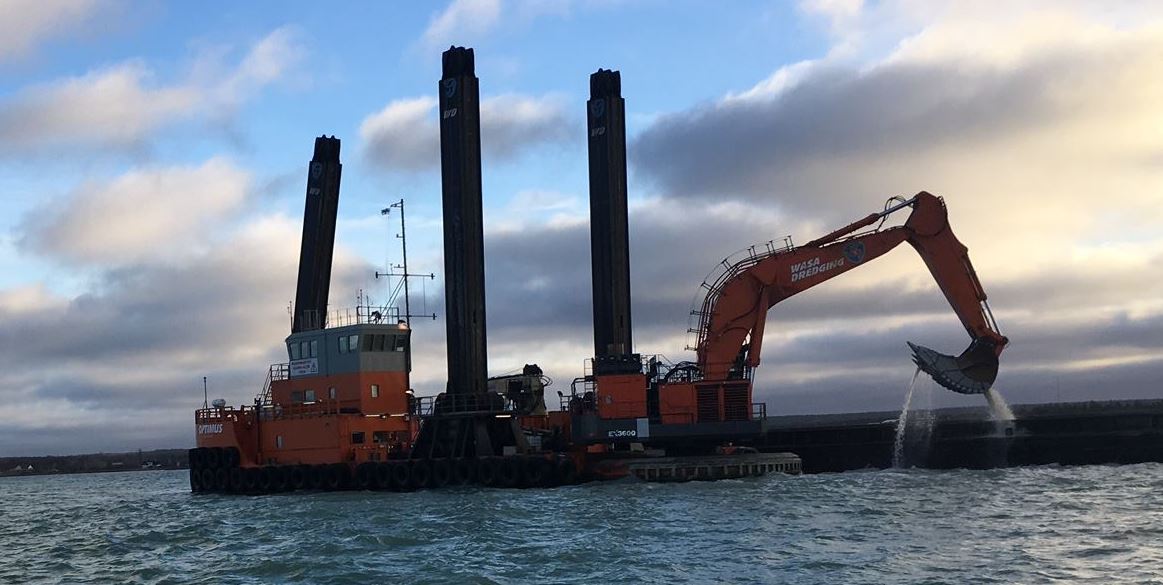 A joint venture (JV) consisting of Van Oord and Wasa Dredging has secured a contract for the Kokkola harbor and fairway dredging operations. 
On July 27, the JV signed an arrangement with Liikennevirasto – Finnish Transport Agency and the Port of Kokkola which covers two dredging contracts in the Kokkola area, Finland.
Under the agreement, Wasa Dredging – a Finnish marine offshore and inland water construction company – will be responsible for dredging of the harder materials and heavily polluted soils, drilling and blasting of rock and removal of unexploded ordnance (UXO-risk) masses.
Van Oord, a Dutch contracting company that specializes in dredging and land reclamation, will remove the softer soils and slightly polluted masses.
The dredging projects are set to start during the fall of 2018 and will be finalized by the end of 2020.