Dredge Goetz Working Along the Mississippi River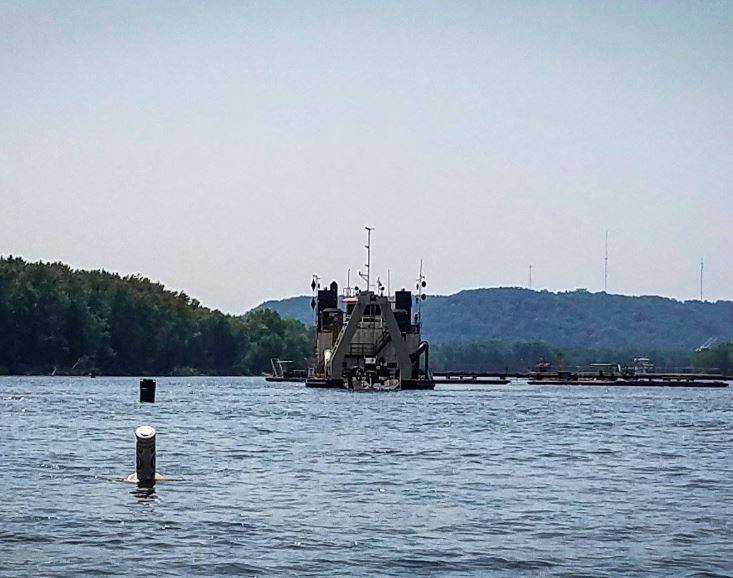 The U.S. Army Corps of Engineers St. Paul District, is currently dredging in Pool 9 of the Mississippi River, near Lansing, Iowa, through August 18.
According to the Corps Dredging Notice, the district's hydraulic Dredge Goetz is currently on-site and will be operating 24 hours a day.
USACE also added that this dredging operation includes the dredge vessel, quarters barge, tow boats and a floating pipe to pump the material to a temporary storage site.
"Recreational boaters are asked to proceed with caution and observe slow no wake while operating near river mile 664.3-665.8," said USACE in the Notice.
The St. Paul District Dredge Goetz – christened on June 24, 2005 – is a 225 feet long vessel, 39 feet wide and has a five-foot draft. The Dredge Goetz is being used by the Corps to maintain 850 miles of the Upper Mississippi River, 355 miles of the Illinois River and 24 miles of the St. Croix River.
Related news
List of related news articles