Waterking: Another WK 300 NG-5 for Germany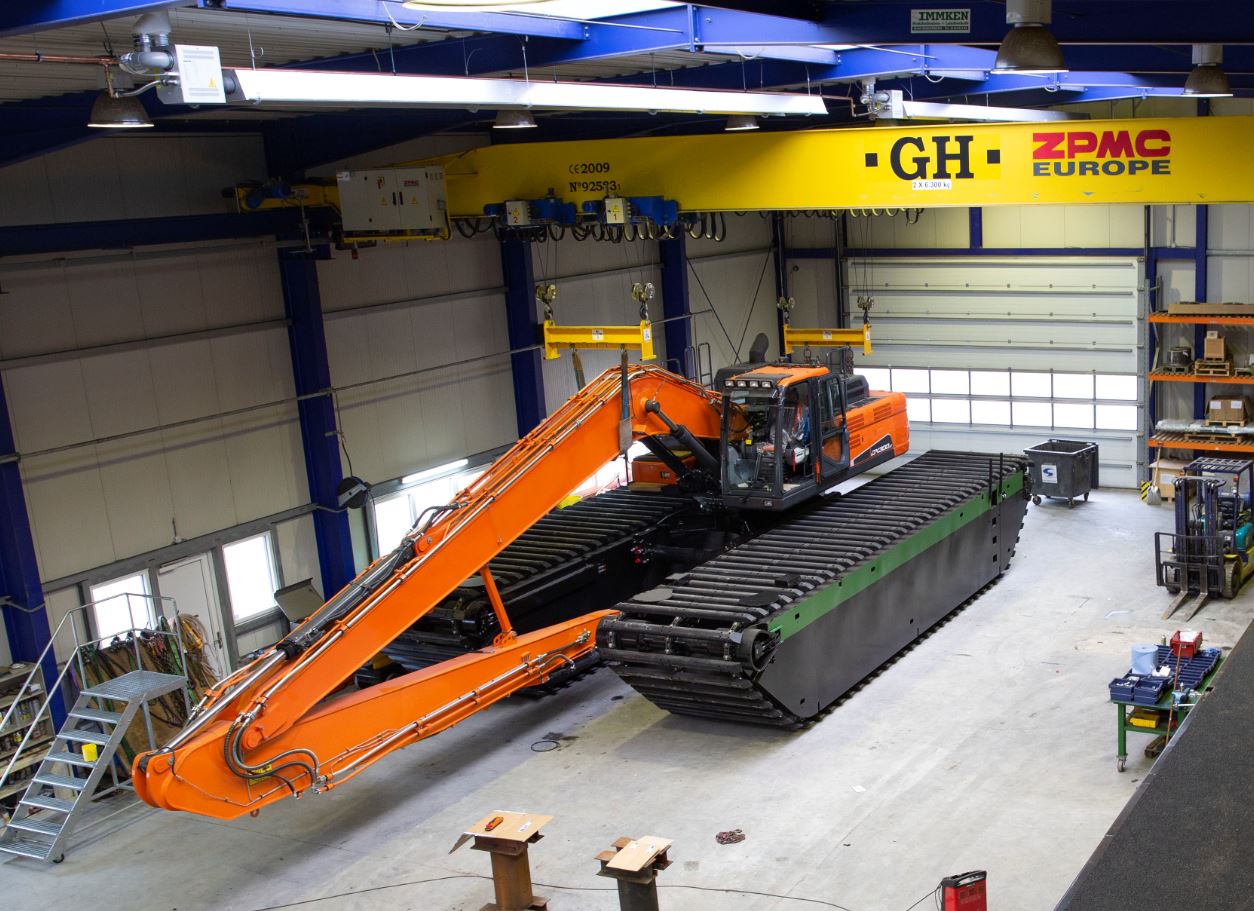 Waterking, a Dutch manufacturer of amphibious equipment, has sold a WK 300 NG-5 to a customer in Germany.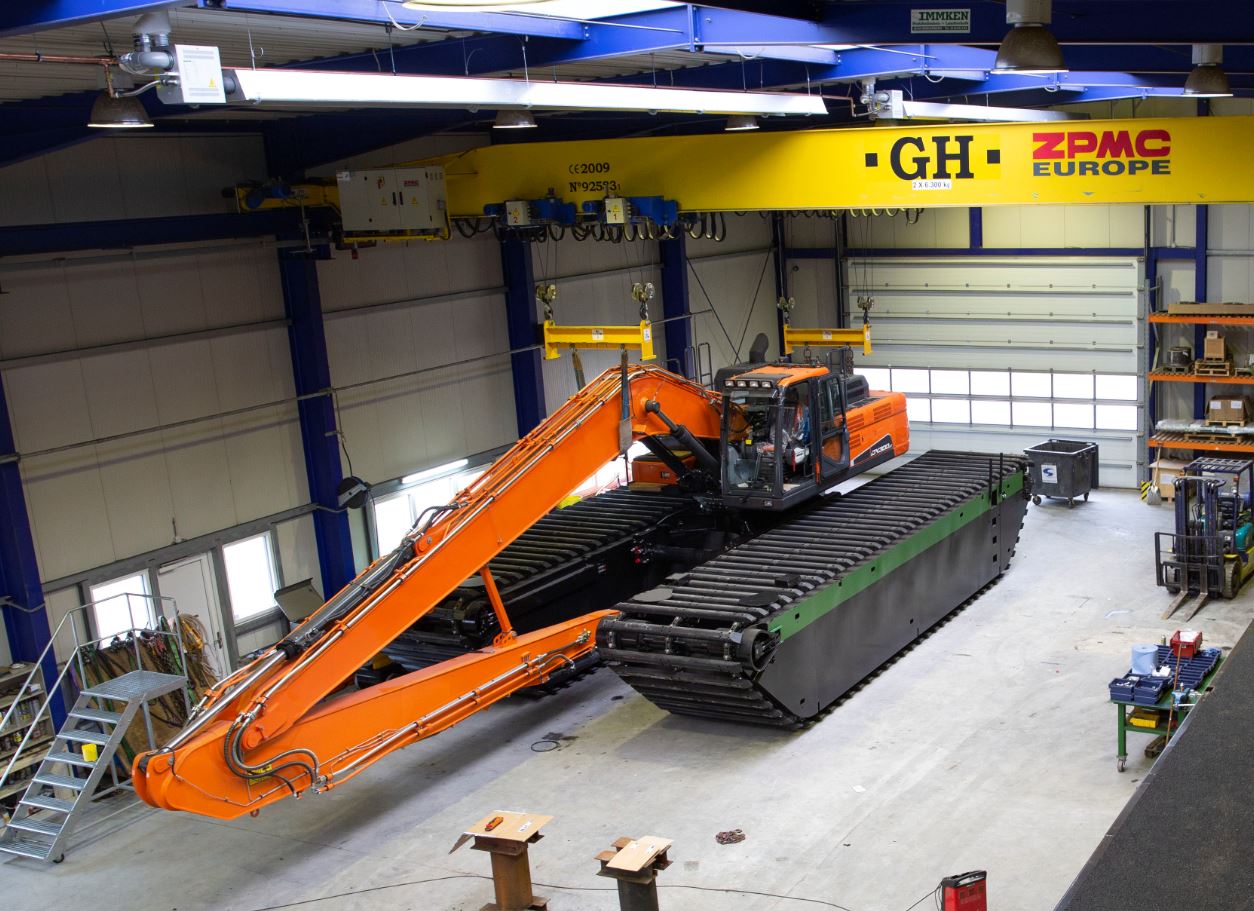 This machine will be used for maintenance dredging in the area of Leipzig/Berlin. The excavated soil will be transported to a dump site with barges and or split barges, said the company.
The excavator has an extra fuel tank of 800 liters, which makes the total of 1.300 liters and meets the highest emission requirements of the EU.
"It is the first excavator equipped with the latest Tier4 Scania motor with an engine power of 270 HP. The undercarriage is made of Cor-Ten steel and the bottom plates and wear strips are made of Hardox. The machine has a reach of 18 meters and will be delivered with a perforated bucket (1.200 liters) and preparation for additional pontoons," said Waterking.
After supplying a fully equipped WK 300 NG-5 with additional pontoons in August last year, this is the 5th amphibious excavator for our German customer.