VIDEO: Building with Nature for Sustainable Future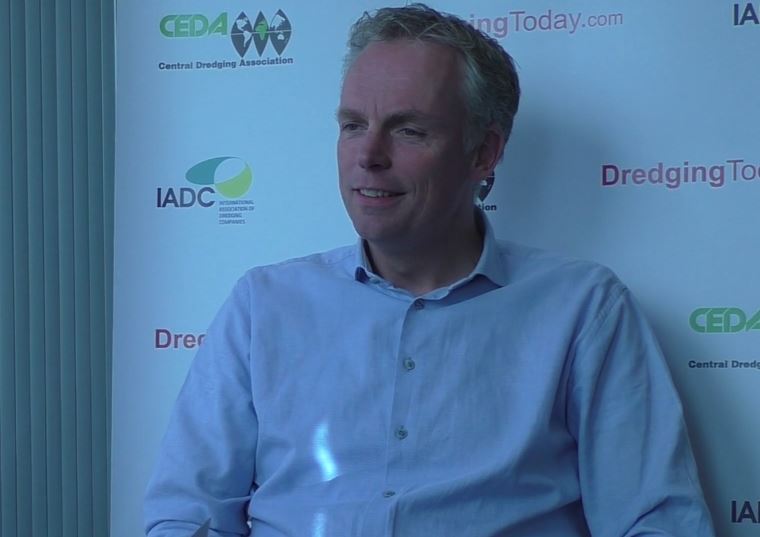 Preparations for the upcoming CEDA-IADC Dredging for Sustainable Infrastructure Conference, set to take place on November 19th and 20th in the heart of Amsterdam – the Beurs van Berlag, are moving forward according to schedule.
The event will celebrate the launch of the CEDA-IADC publication Dredging for Sustainable Infrastructure.
In order to better introduce the event and the publication to our readers, we caught up with Mr. Stefan Aarninkhof, professor of Hydraulic Engineering at Delft University of Technology, the Netherlands.
Mr. Aarninkhof holds the chair of Coastal Engineering, which focuses on research, education and valorisation in the field of coastal and estuarine dynamics, monitoring and modelling of nearshore processes and engineering design of man-induced interventions such as nourishments, land reclamations and breakwaters.
He has a distinct research interest in the development of multi-disciplinary design guidance for marine infrastructure projects based on the concept of Building with Nature, to enable broad implementation of nature-based solutions in daily engineering and management practice.
Throughout his 20 year career in the water sector, he was closely involved in the execution, programming and management of applied coastal research, always at the interface of science, engineering and design.