Van Oord and Ace Aquatec Enter Strategic Partnership
Van Oord and Ace Aquatec have formed a strategic partnership whereby the FaunaGuard will be made available to all marine contractors and other interested parties.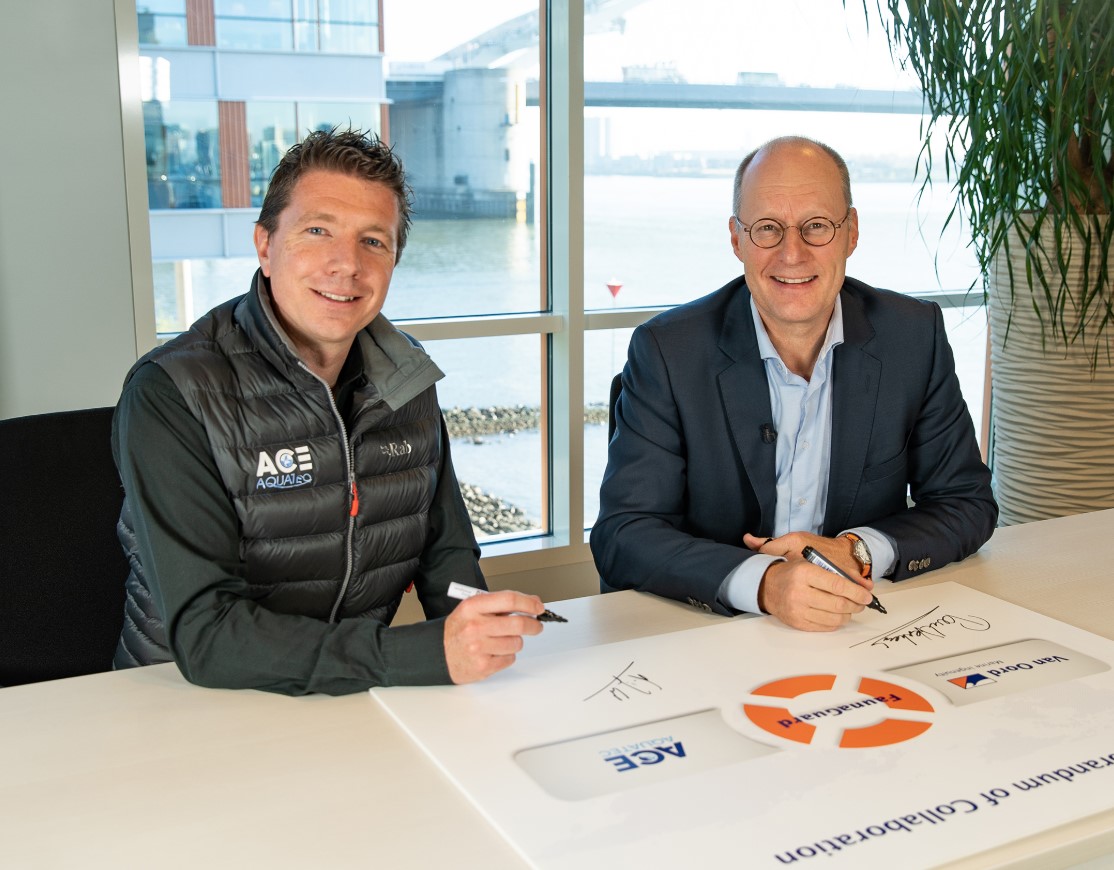 The FaunaGuard is an innovative acoustic device to protect marine fauna near marine construction activities.
Launching today, the FaunaGuard will be available for the rest of world. It can be used during all offshore activities such as rock installation, piling, drilling, blasting and large-scale dredging operations to safely and temporarily deter marine fauna species using specialized underwater acoustics.
The porpoise module is the first module of the FaunaGuard that is now commercially available. In collaboration, Ace Aquatec and Van Oord will bring the other modules to market in the coming months and years and will continue research to develop further species-specific modules.
"The strategic partnership with Ace Aquatec is consistent with our mission to create world class innovative and sustainable solutions. At Van Oord we want to ensure that our inhouse innovations are made available to the rest of the world," commented Erik van Eekelen, Lead Engineer of Van Oord.
Nathan Pyne–Carter, Managing Director of Ace Aquatec: "This partnership brings together the complimentary expertise of two innovation leaders in their field, and our systems and environmentally responsible ethos make this a win both for our businesses and for the environment."
The partnership between Van Oord and Ace Aquatec combines their both backgrounds and experiences to deliver new hardware for the FaunaGuard.
Due to the increasing regulations regarding sustainability, the role of safely deterring animals away from construction works will become more important and is often even mandatory in order to execute a project.