Sod Cutting Ceremony for Jamestown New Harbor
Ghana's President, Nana Addo Dankwa Akufo-Addo, yesterday cut the sod for the construction of the $60 million Jamestown Fishing Port Complex in Accra.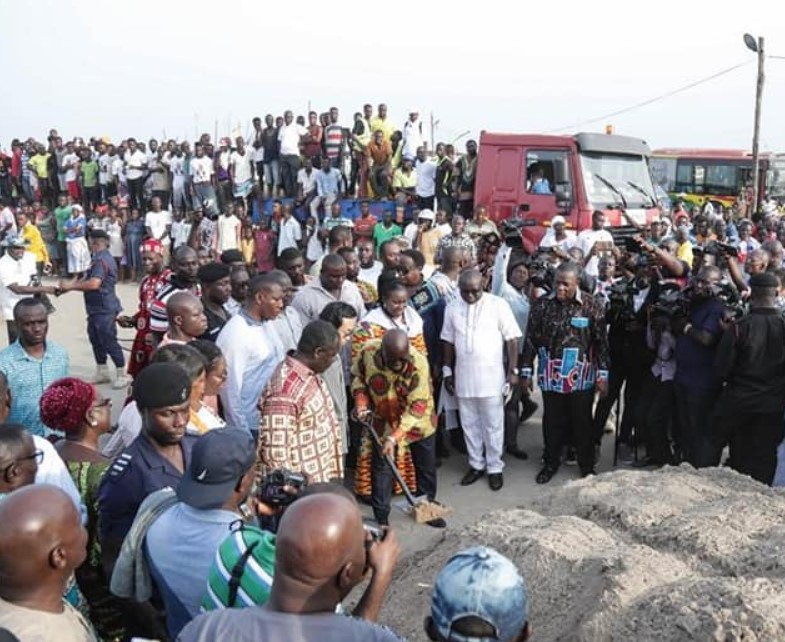 At a ceremony in Accra, the President said that the project, which had been on the drawing board since 1965, is now becoming a reality.
"Today we are going to see something different…this harbor project will move from the drawing board to actual construction and it would bring a lot of jobs and trading activities to Jamestown and beyond," President Akufo-Addo said.
Addressing the gathering at Jamestown, the President indicated that the construction of the harbor is being made possible by a $60 million grant by the Chinese Government, and thanked the Chinese President, His Excellency Xi Jinping, for this act of solidarity and friendship.
Also at the ceremony was the Chinese Ambassador to Ghana Shi Ting Wang who said that he will actively promote the progress of the project and strive for its early completion to enable the fishermen to benefit.
Overall, the Jamestown Harbor project will include the dredging of about 118, 000 cubic meters of harbor basin, construction of about 1,200 meters of hydraulic structures, production facilities, such as office buildings, trading markets, cold storage, processing and commercial area.