PHOTO: Dredge Kingston Working in Cape Jaffa, Australia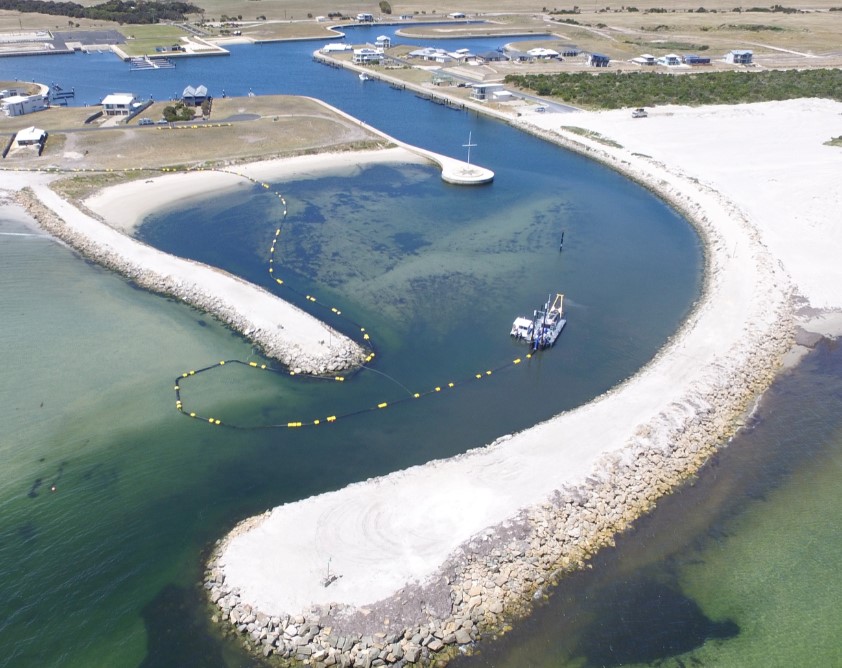 The Damen built CSD350 "Kingston" has done a grand job at Cape Jaffa, Australia.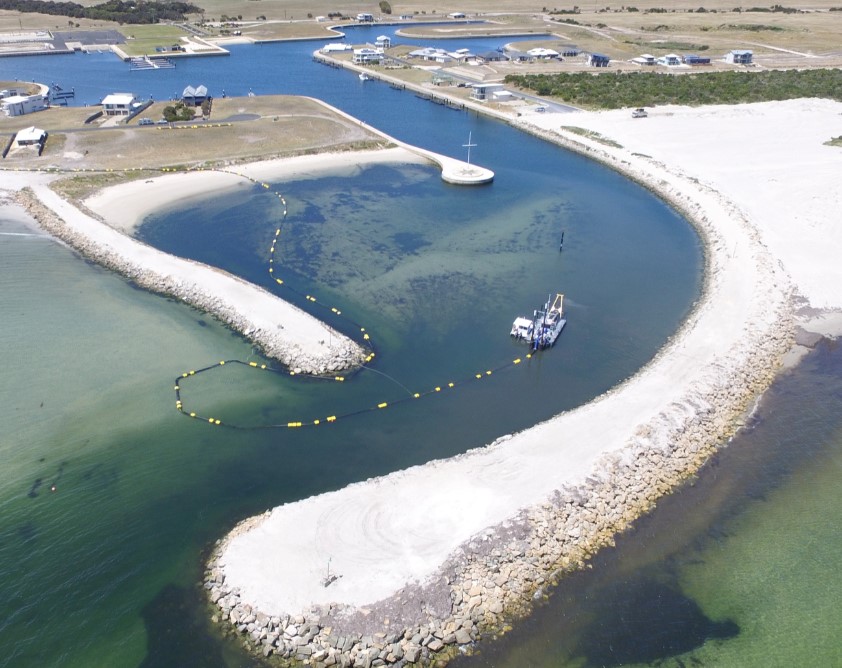 The $3 million worth cutter suction dredger was transported from the Netherlands to Port Adelaide in seven shipping containers before assembling at Cape Jaffa.
The dredger, which arrived earlier this year, was required to re-open the main entrance of the marina. Having dredged away some 25.000m³ there, it continued on the clogged channel.
The marina channel depth was as shallow as 0.3m – and has been deepened now to 2.5m at low tide over the full length of 300m, and 45m wide.
This meant moving some 35.000m³ as well as dense sea grass. In the New Year, the inside of the breaker will be dredged to the right depth.