Southwest Pass Dredging Operations in Full Swing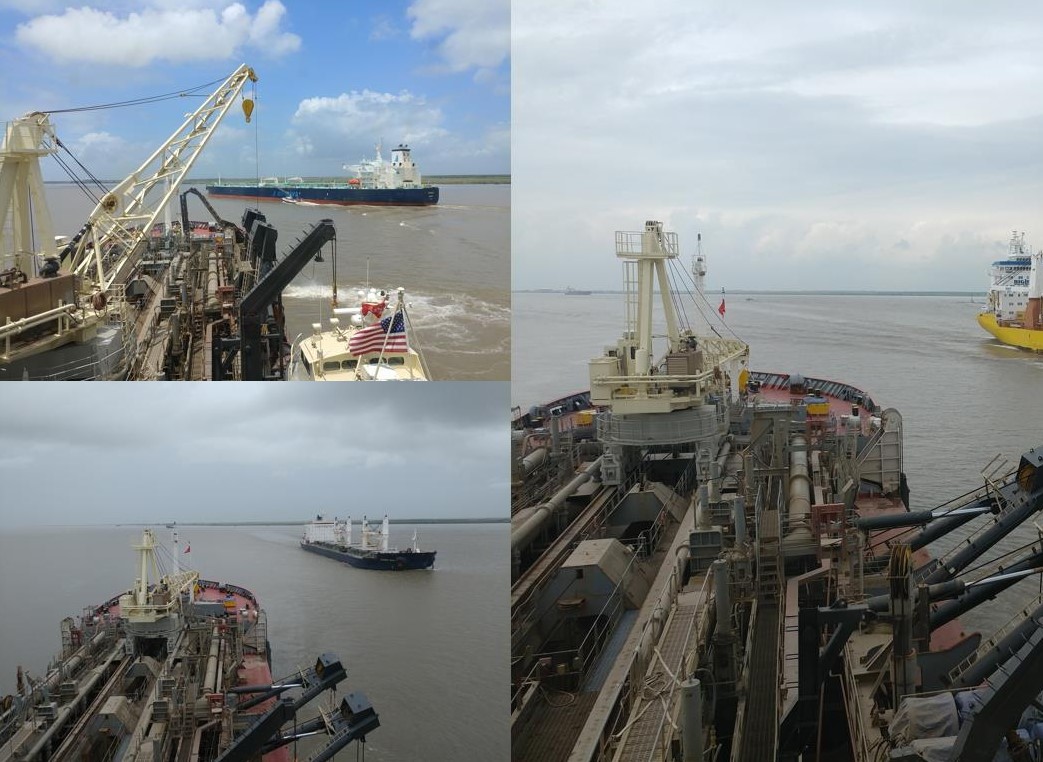 The Big River Coalition – representing 189 companies in the US Gulf – has just released the latest update on the Southwest Pass dredging project that will restore the Mississippi River channel draft to 45-feet.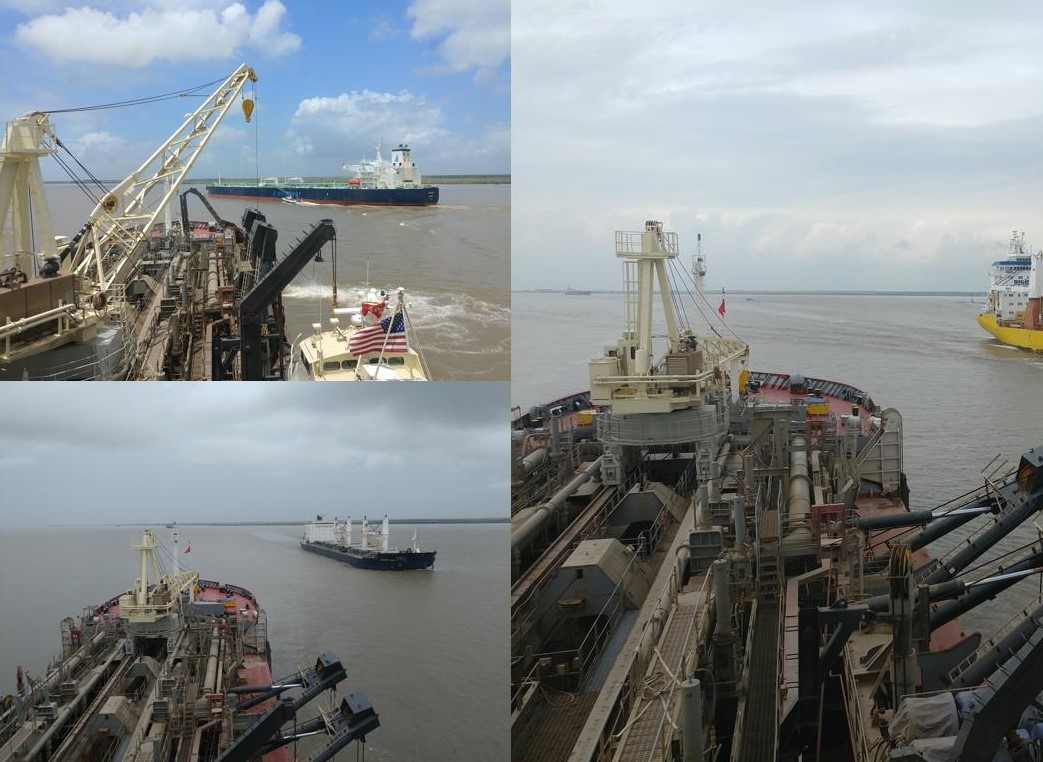 According to the update, the Army Corps Mississippi Valley New Orleans (MVN) continues responding to active shoaling in Southwest Pass (SWP) deposited by high river stages.
Currently, there are three industry hopper dredges, two industry cutterhead dredges and one government hopper dredge working in SWP.
The Big River Coalition also added that there are two additional industry hopper dredges expected to arrive in Southwest Pass next week.
Vessels engaged in the project are hopper dredges WHEELER, STUYVESANT, TERRAPIN ISLAND, NEWPORT, GLENN EDWARDS and BAYPORT.
The two cutterhead dredges clearing the waterway are CSD R.S. WEEKS and CAPTAIN FRANK.