The Buffalo Bayou desilting program is currently underway in a '2 1/2 mile segment' of the bayou at the north end of Barker Reservoir, the U.S. Army Corps of Engineers' Galveston District said in its latest project update. 
The Galveston District grants local drainage and flood control districts easements in local waterways to maintain adequate water flow through those waterways through the removal of sediment and debris.
Fort Bend County Drainage District was issued a permit to desilt this portion of Buffalo Bayou, a segment that drains directly into Barker Reservoir.
Hundreds of thousands of cubic yards of sediment accumulated in this area following Hurricane Harvey and other flood events. Removing this sediment will allow water from upstream to reach Barker Reservoir with less impedance.
Approximately 300,000 cubic yards of sediment are expected to be removed from the bayou, with work expected to be completed in August, said USACE.
The silt from Buffalo Bayou is very wet and must be allowed to drain prior to being hauled off site. It is then allowed time to dry prior to being removed.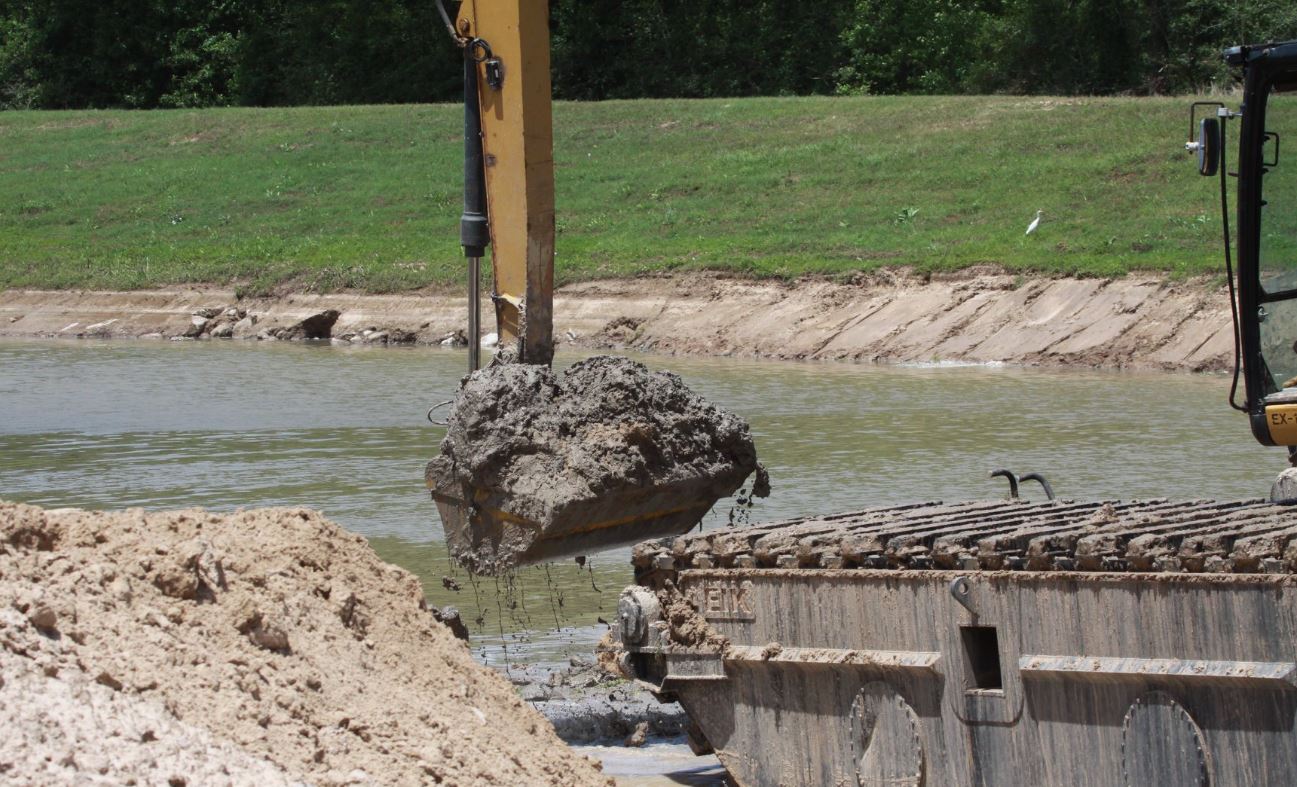 Photo: Image source: USACE