Torrey Pines Dredging Project Proposed
The Los Penasquitos Lagoon Foundation is proposing to excavate cobble and sand from the Torrey Pines State Natural Reserve's lagoon mouth and inlet channels, to restore tidal flow and prevent the lagoon from becoming anoxic and a public health hazard.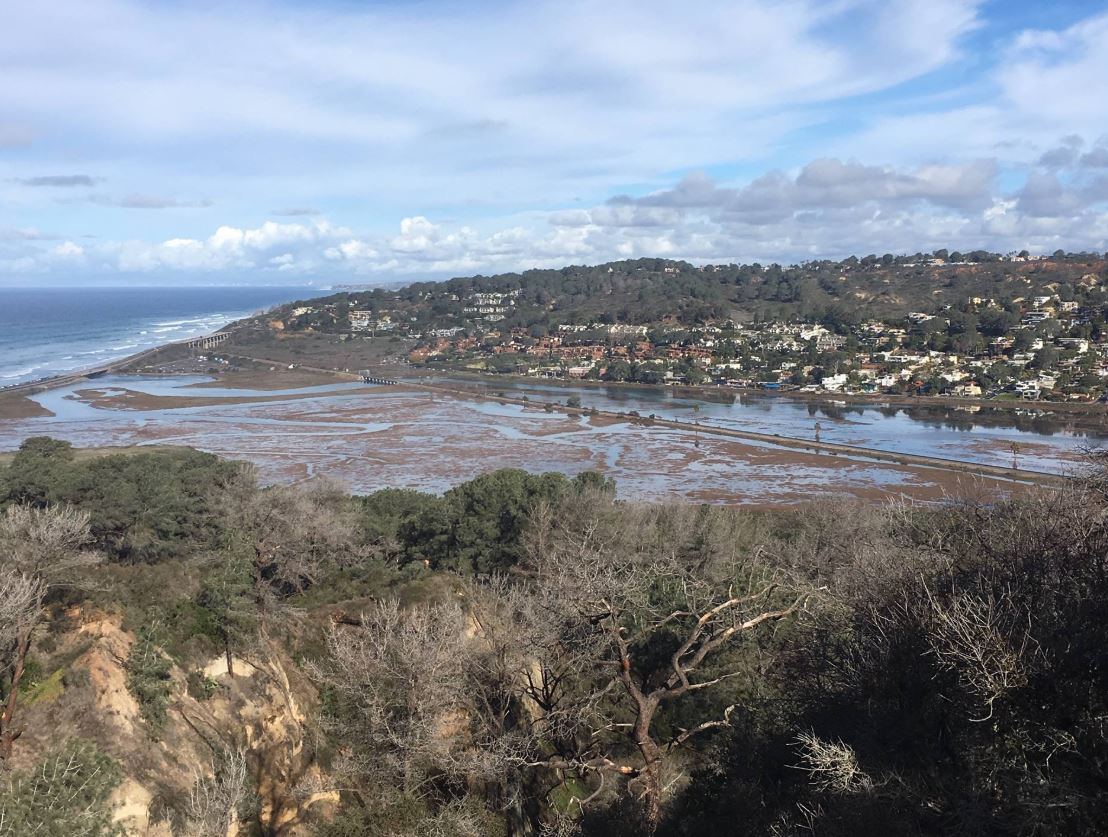 "The Corps had previously permitted this work under a Standard Permit Nos. 2007-01134-RRS which expired on September 30, 2018 and now seeks to reauthorize a new ten year maintenance dredging permit with beach nourishment on the adjacent south beach to the lagoon mouth," according to an official announcement.
The excavation will be accomplished mechanically using a front-loader, excavators and dump trucks to haul sediment when needed.
The dredging and beach nourishment project is located at the river mouth of the Los Peñasquitos Lagoon in the Torrey Pines State Park and Beach and the beach nourishment is located just south of the river mouth along the beach adjacent to Pacific Coast Highway, in the City of San Diego, CA.
Under the plan, sediment spoils would be deposited on the southern bank of the excavated channel and washed out to the ocean when water is released from the lagoon or deposited on the beach, approximately 100-600 feet south of the lagoon mouth and along the median water line, and/or along the rip-rap west of Highway 101.
Currently, the lagoon is closed due to shoaling and recent flood events.
According to USACE, the deadline for submitting the comments on this project is May 8, 2019.