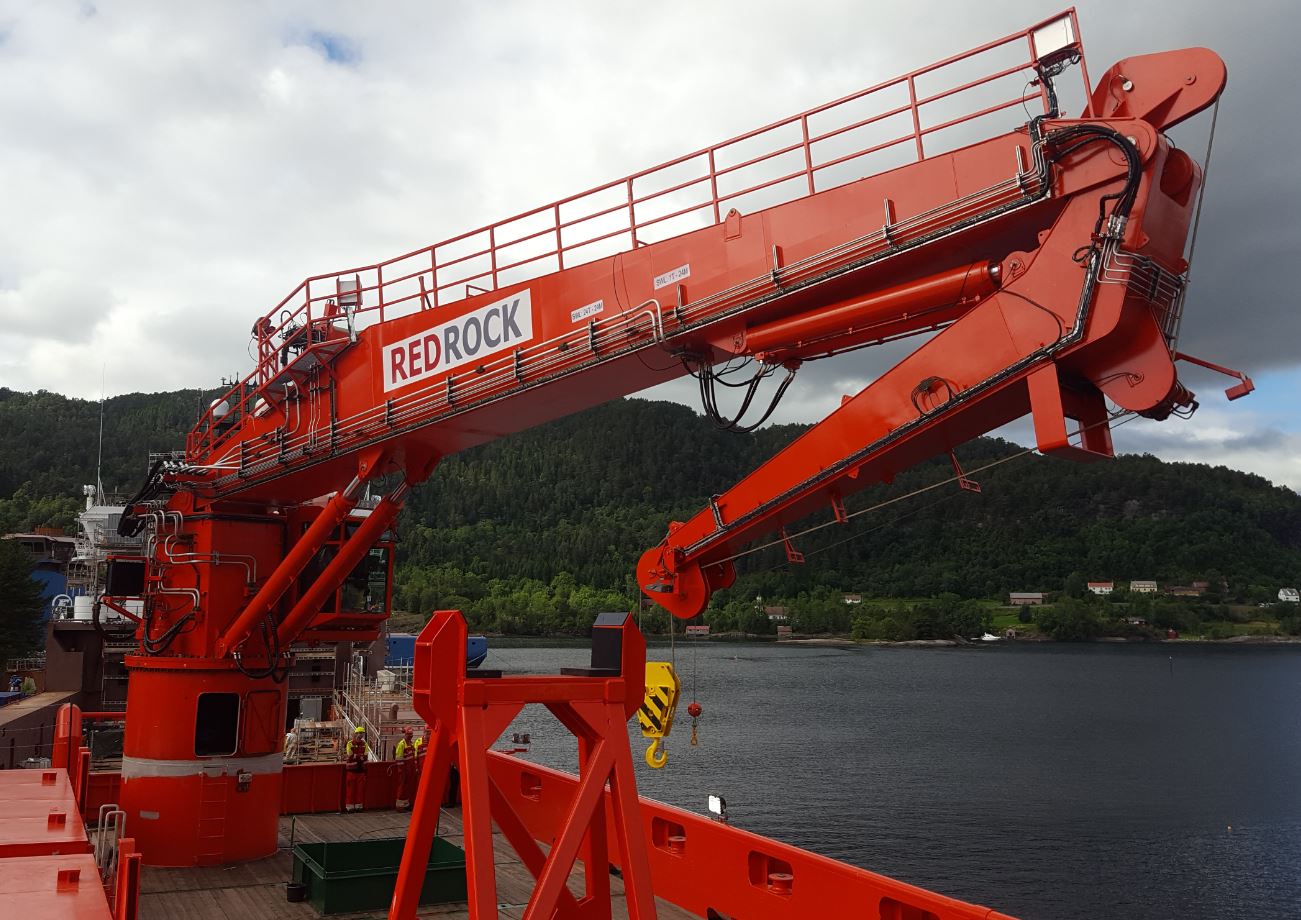 Red Rock Marine, a Norway based company with a vision to deliver tailor-made solutions, has signed new contracts with a Singaporean shipyard for delivery of complete crane packages for two trailing suction hopper dredgers (TSHDs).
Commenting the latest news, Thomas Holte, Chief Commercial Officer at Red Rock, said: "These contracts show that Red Rock Marine is able to work closely together with our customers to ensure the best possible solution for the ship owner."
According to their latest announcement, each TSHD will have a Red Rock crane package, specifically designed for the dredging applications.
"We are proud to have entered this partnership within the dredging industry. It is a chance for us to show how our products can be applied within this market while maintaining the same quality of product and services," the Kristiansand company stated in its release.
The products Red Rock will be delivering are complete crane packages for two dredging carriers. Each dredger will receive a knuckle jib crane and a fixed boom crane – one with 25T capacity and the other with a 45T capacity.
Both cranes are designed for load handling onboard and overboard the vessel, and will be equipped with the technology and structure that can perform optimally under the unique conditions of a dredging carrier vessel, Red Rock said.
According to the official announcement, Red Rock has taken into careful consideration these challenges and believes that both the customer and the industry will appreciate the standard of the finished products.
Photo: Image source: Red Rock