PHOTO: REMU Big Float Amphibious Excavator Busy in France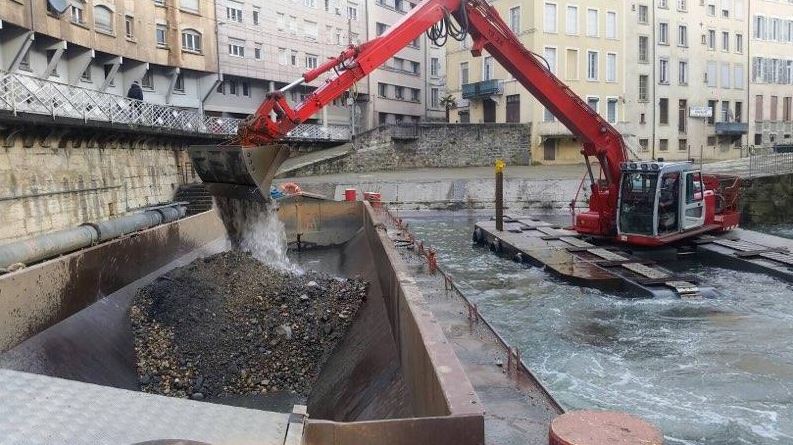 REMU Big Float Amphibious Excavator was very busy last month working on the Gère, arm of the river Rhône, located near the city of Lyon, France, the Finnish designer and manufacturer of earthmoving machines said in its latest project update.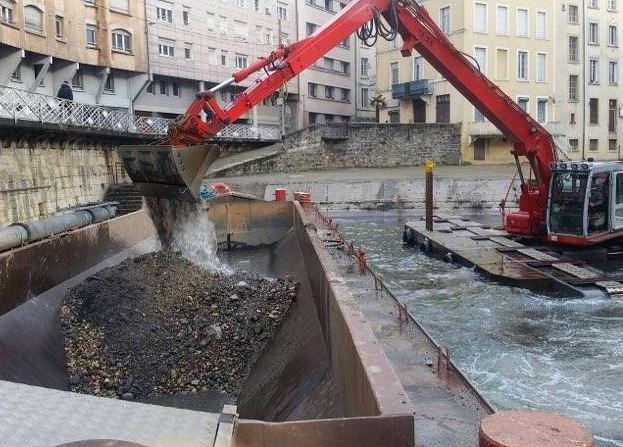 Calibration works were managed by the company Mougin, specialized in earthmoving works on dry soil, wetlands and water areas.
Working at 3 meters depth, the Big Float dredges and evacuates the sediments stored in a barge.
According to their update, the two anchoring legs ensured an ideal operating safety on this strong-flow affluent.
With its hydraulically adjustable pontoons, the amphibious excavator is narrow enough to cross the tunnel that separates it from the site. Than, the pontoons are spreaded to obtain a perfect working stability, said REMU.