Kitimat Wharf Work Progresses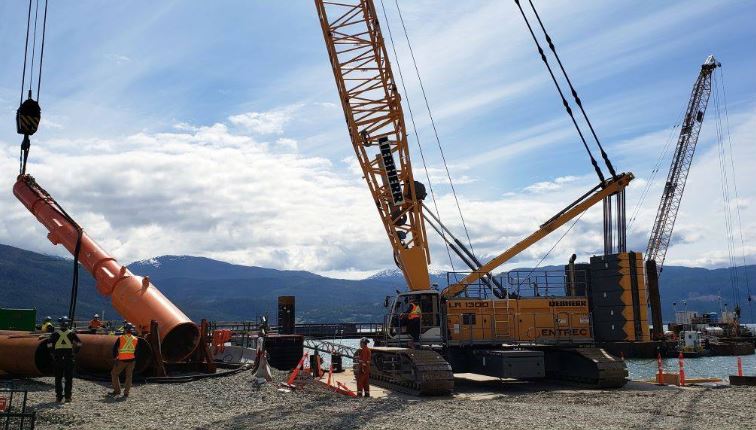 BAM International has just announced that their jetty project team at Kitimat, Canada, already started working on a first series of six foundation piles for a trestle – part of new Rio Tinto Aluminium BC Works wharf.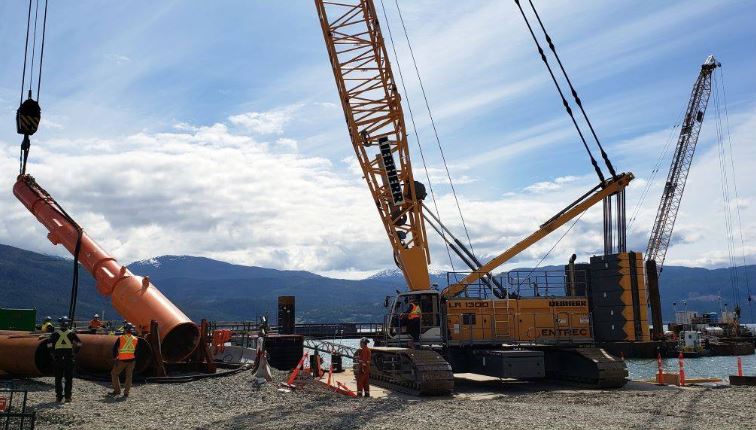 Together with JJM Construction (Canada) and Manson Construction (USA), BAM has been awarded the contract to build the new wharf on behalf of LNG Canada.
This wharf will replace the existing Rio Tinto Terminal B, used for import and export of raw materials and finished products for Rio Tinto's ongoing operations, that needs to be relocated due to the planned LNG export terminal in Kitimat, British Columbia (approximately 600 km northwest of Vancouver).
The project value amounts to €95 million (of which 50% for BAM).
According to BAM, the wharf (320 x 60 meters) for Rio Tinto Aluminium BC Works will include a berth for barges.