As part of its efforts to combat the perennial flooding problems ravaging various parts of Nigerian Ondo State, the State Government has acquired new amphibious excavator CAT 320D2.
Commenting the latest news, the Governor of Ondo State, Arakunrin Oluwarotimi Akeredolu, said that the amphibious excavator is required in the state for dredging and clearing of waterways, as well as for temporary channelization in the state.
At the commissioning ceremony on Tuesday, July 9, Akeredolu said that, due its  geographical location, the state is prone to flooding, especially during the rainy season.
"It's anticipated that this will no longer be a problem as the amphibious excavator (swamp buggy) would be used to combat perennial flooding problems ravaging various parts of the state," he said.
The governor added that it became imperative to procure the amphibious excavator, following the need to replace an old and faulty one acquired in 2015, which was no longer in good working condition to tackle the challenges encountered across the State.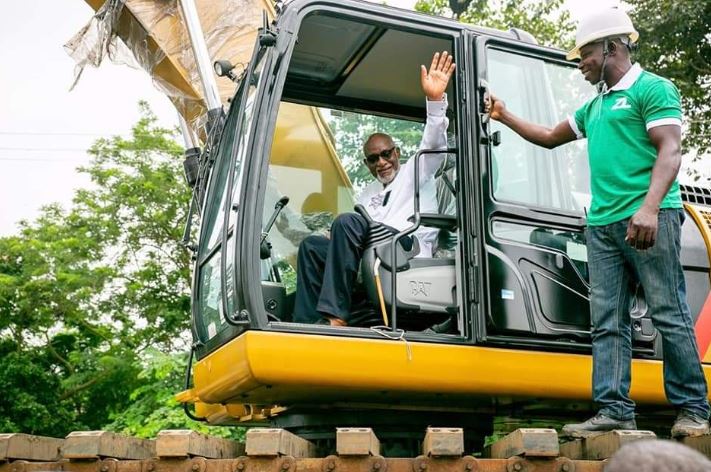 Photo: Image source: ondostate.gov.ng