Cotabato Cleanup Scheme in Full Swing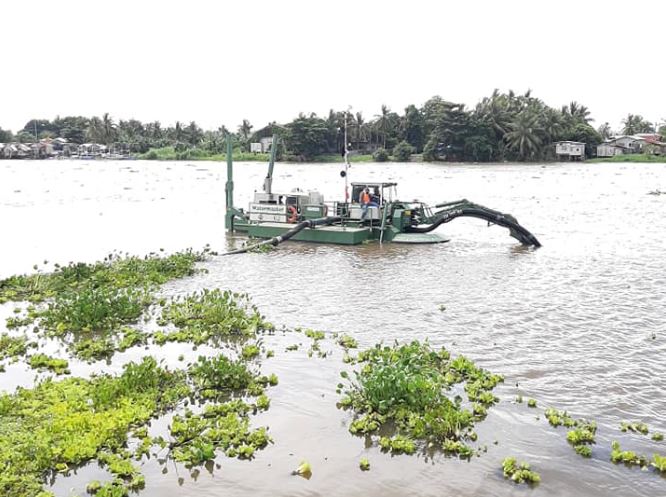 After completion of a cleanup program in the Matampay River, the Watermaster dredgers are now working on the shallow parts of the Rio Grande de Mindanao River, the second largest river in the Philippines.
During the early years, water hyacinths flowed and accumulated into the deeper section of the river, causing heavy flooding and affecting hundred of thousands of people in the low-lying areas in Cotabato City.
Water hyacinth is considered the most damaging aquatic plant capable to reproduce at extraordinary rate thereby chokes lakes and rivers.
An old Watermaster Classic III and the new Watermaster Classic V are now conducting these dredging operations.
According to the Philippines Government's Department of Public Works and Highways (DPWH), the multipurpose amphibious dredgers with 10 inches suction pipe are a powerful equipment that can move and work in dry grounds and shallow water areas up to 6m depth.