WB Equipment Opts for SPX FLOW Motion Controller System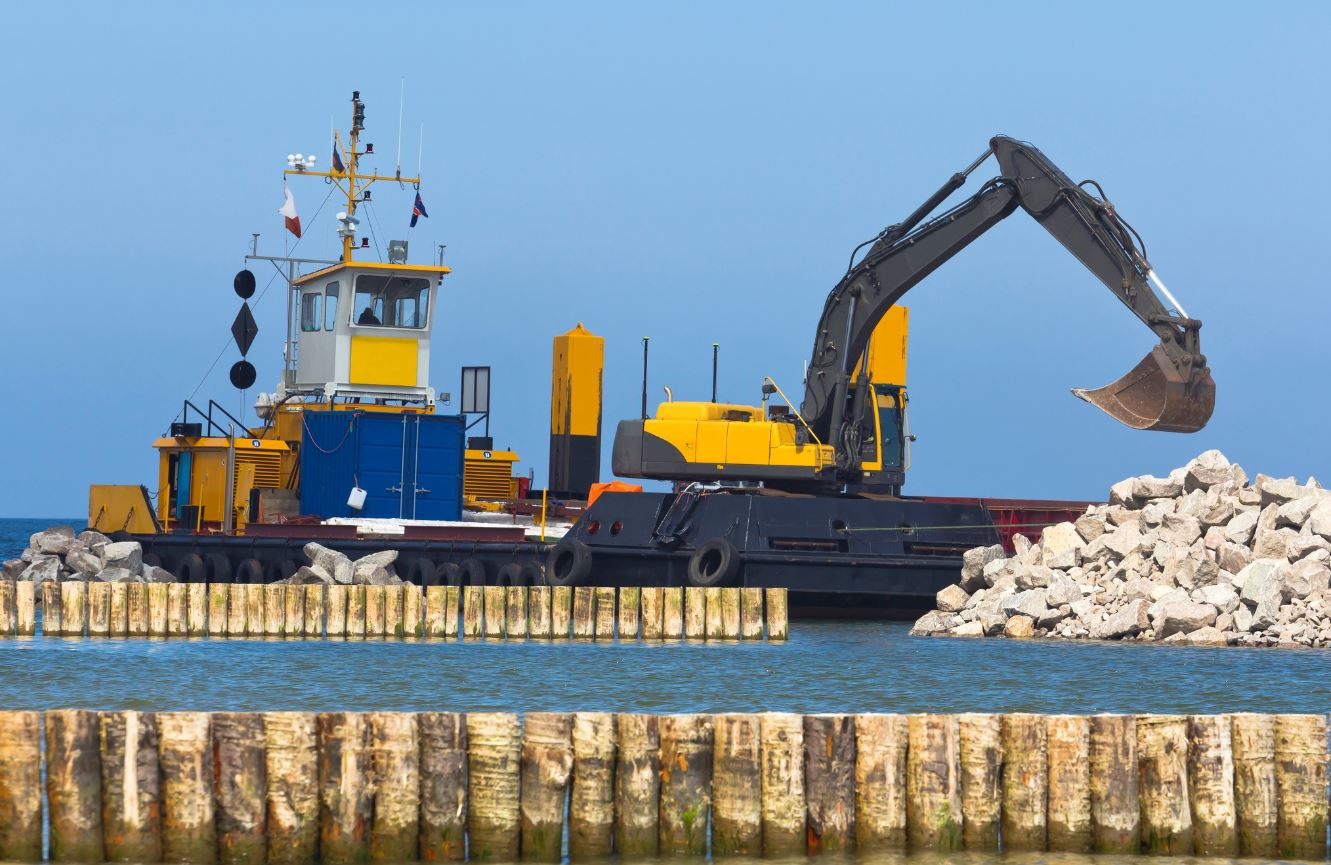 When a damaged gear box on a large clamshell dredge needed repair, WB Equipment used the SPX FLOW Power Team Motion Controller System (MCS) to provide the necessary accuracy for this heavy, multi-point, synchronized lift.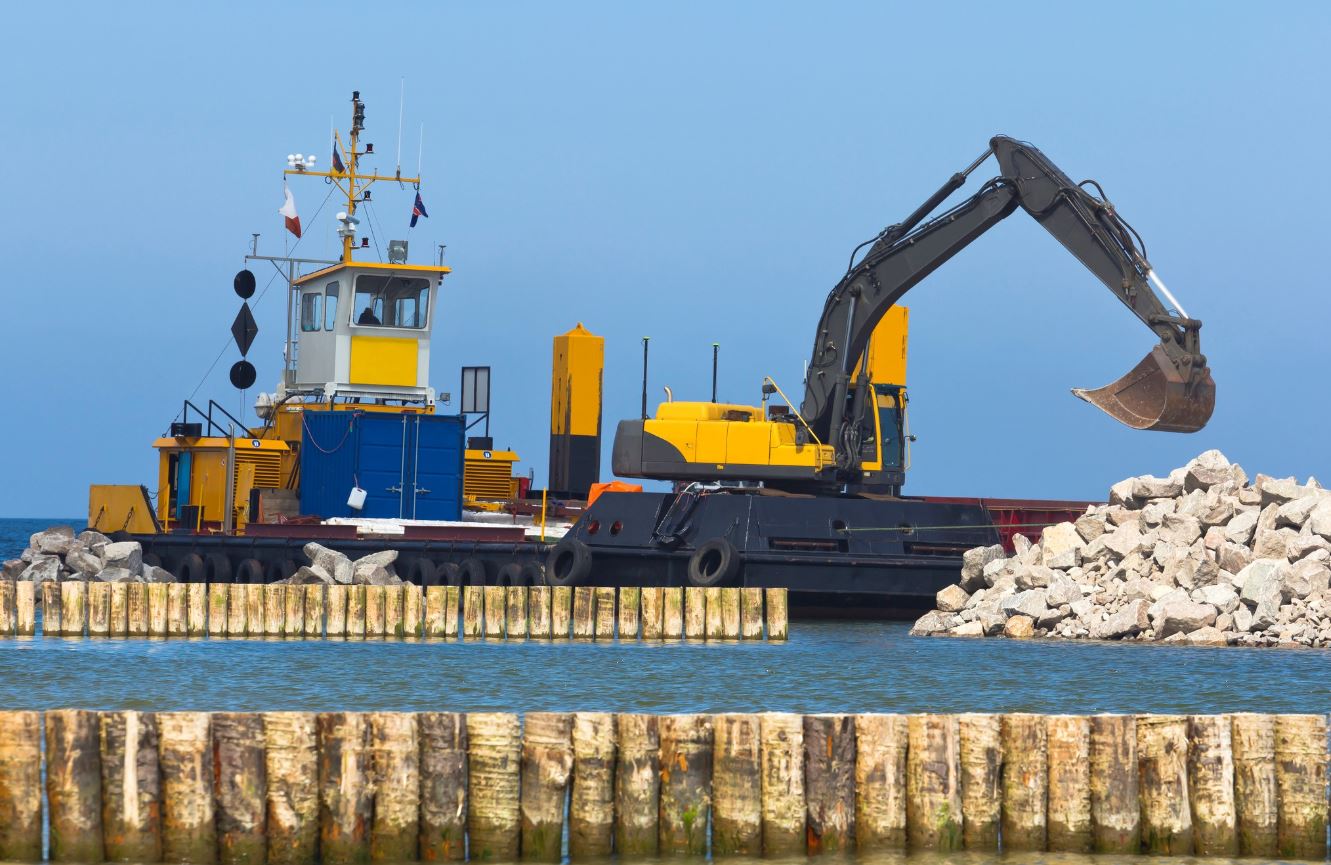 Weighing 1179 tons and with a 60-yard environmental bucket, the clamshell dredge is one of the larger dredging buckets in the Western Hemisphere.
One of the gear boxes used to turn the turret on the dredge was damaged when its bearing spacers were over-tightened. To enable repairs to be carried out safely, the unit needed to be removed and rebuilt, requiring the dredge to be lifted and counter weights applied.
To enable this, the weight and center of gravity of the boom needed to be determined so the dredge could be raised without toppling.
The initial weight calculation of the turret was 1,000,000 pounds.  To lift this by 1", four 400-ton single acting hydraulic cylinders were used, one at each corner.
WB Equipment selected these cylinders to give plenty of extra lift capacity and provide tolerance to any underestimation in tonnage. To determine various centers of gravity and realign the boom, three lifts were performed, each requiring extreme accuracy and precision. Each lift put the boom in various positions to see how this affected the center of gravity.
The weight of the turret was approximately 1,480,000 pound but the higher tonnage cylinders selected limited pressure to about 5200 psi, adding additional safety factor. The selection of these cylinders also had an added benefit of good fit for the corner lift points and jacking chairs.
The project took less than one day to setup and perform the lift operation. It was supported by four employees from the dredging company along with representatives from WB Equipment and SPX FLOW.