Maintaining the Mississippi River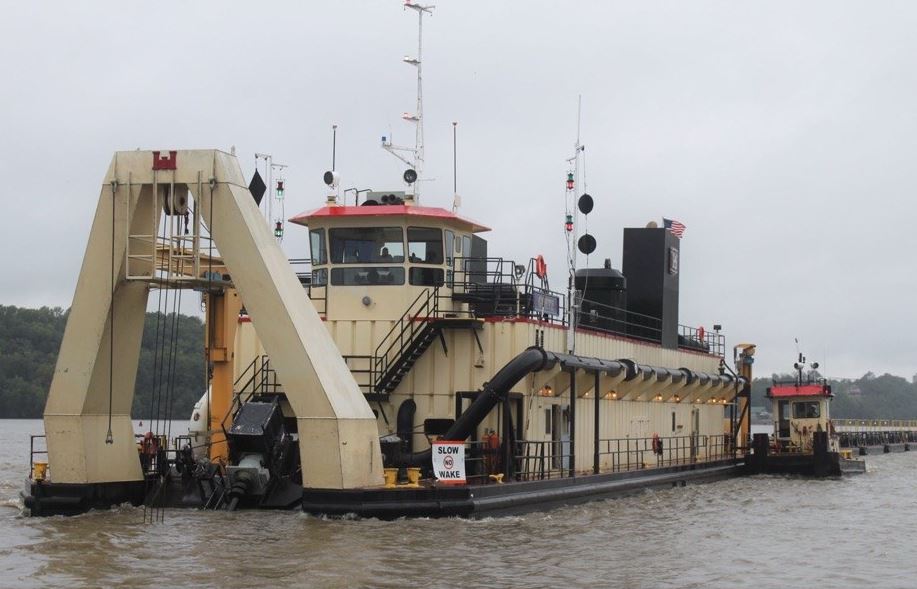 The Dredge Goetz crew continues to do what they do best – maintain the Mississippi River for navigation, the U.S. Army Corps of Engineers' St. Paul District said in their latest announcement.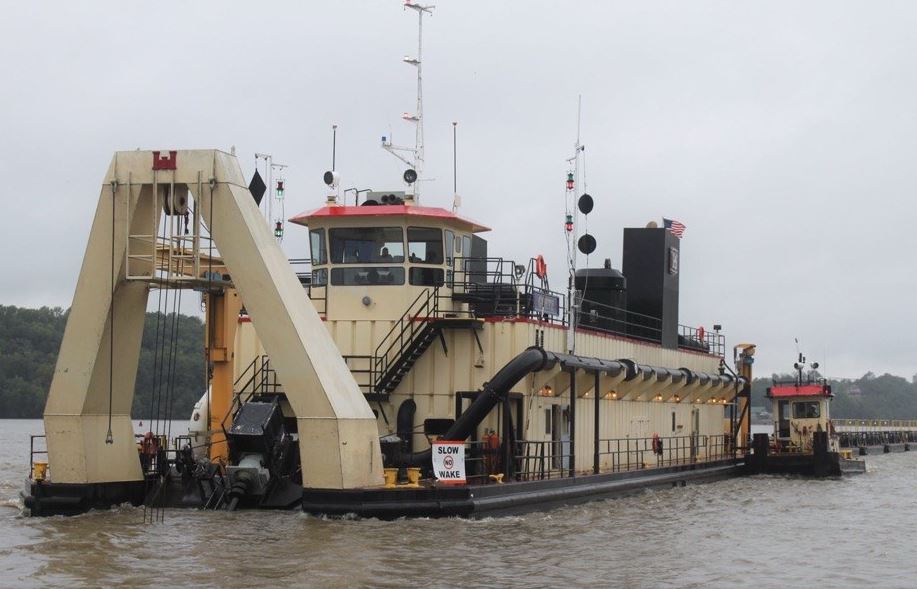 The crew was recently in Pool 16, near Buffalo, Iowa, working to maintain the 9-foot navigation channel.
The Dredge Goetz maintains 850 miles of the Upper Mississippi River, 355 miles of the Illinois River and 24 miles of the St. Croix River.
The channel provides a safe, reliable, cost-effective and environmentally sustainable system to move bulk commercial goods such as soybeans and corn.
According to USACE, sedimentation in the channel is caused by the normal cycle of silt movement, erosion from high water or heavy rains and changes in river currents.
To maintain the 9-foot channel, this material must be removed. The dredged material is used for upland habitat development, wetland creation, aquatic habitat enhancement, beach nourishment, winter road maintenance, levee repair and general-purpose fill.
The Dredge Goetz:
225 feet long by 39 feet wide and eight feet deep, with a five-foot draft;
22-inch diameter suction pipe with a 20-inch diameter discharge-pipe;
4,010 total installed horsepower;
not self-propelled;
no quarter/berthing facilities.